Text Marketing for Small Business
Text message marketing & SMS messaging is a powerful, cost-effective way for small businesses to acquire new customers and improve engagement with existing customers.

Send promotions, launch products, and more
Save time with automated texts
Easily build a list of phone numbers
And more!
Large and Small Businesses Choose Us for Text Marketing
How Can a Text Messaging Service Help Your Small Business Grow?
Text message marketing gives you all the tools you need to build and grow your small business, increase revenue, and exceed expectations.
Improve Customer Satisfaction
Produce consistently positive customer service experiences thanks to faster response times and our two-way SMS messaging abilities.
Have Your Messages Read
Send bulk SMS offers your customers are sure to read. On average, people open 90% of SMS within 3 minutes, and 45% of text messages receive a response.
Recruit Stronger Candidates
In search of the perfect employee for your tight-knit team? Texting helps you advertise positions and vet candidates via SMS to avoid costly application management.
Supercharge Your Sales
From exclusive text-based promotions to one-on-one conversations, strengthen relationships with customers and watch your sales numbers rise as a result.
Send Targeted Promotions
Only reach out to your customers with messages they actually care about. Our powerful segments feature lets you organize your contact list based on custom data.
Save Time With Automation
Write your text marketing messages in advance and schedule them to send out at a later date. Drip campaigns, templates, and other product integrations help you set it and forget it!
SMS for Small Business Success Stories
Explore SimpleTexting's case studies to learn how small businesses around the country use our SMS service to drive sales and connect with their audience.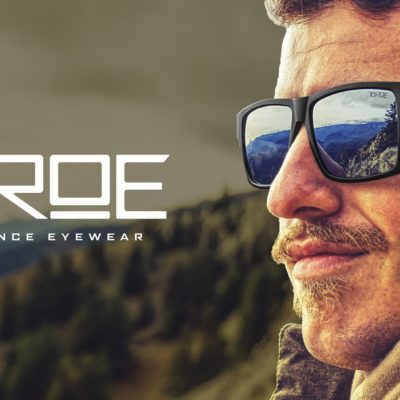 E-Commerce
Using SimpleTexting's Mobile Sign-Up Widget to advertise a 10% discount, Toroe Eyewear generated an extra $7,028 in store revenue in a month. That's a 156x return on its text marketing channel.
Read their success story
E-Commerce
Whisker Seeker Tackle spotted a glaring gap in the market and turned it into a thriving e-commerce and wholesale business. Learn how entrepreneur Matt Davis leverages SMS text marketing services to drive sales.
Read their success story
E-Commerce
Aubrey's Bead Closet has a loyal fanbase known as the "ABC family". Learn more about how this e-commerce store uses SMS to communicate with its fans, launch new products, and drive mobile purchases.
Read their success story
How Small Business SMS Boosts Customer Engagement

Research shows text marketing for small businesses outperforms other channels, including email marketing. That's why we built our platform to be both scalable, and easy-to-use.
Mass Texting
Mass texting helps drive business when you need it the most by making it easy to engage customers with mobile coupons and other promotions. Keep your contacts happy with exclusive deals and see offer redemption rates dramatically increase!
Send a text to large groups of customers with one click
Include photos, links, videos, etc. even when texting in bulk
Segment your audience and send mass texts to different groups for added personalization
Text-to-Join Keywords
Make it easy for customers to subscribe as you work to grow your list and reach a larger audience.
Create a short, easy-to-remember keyword customers can text to your number
Capture more numbers with a customizable widget on your website
Place a web sign-up form on your highly trafficked pages
Two-Way Texting
Your Inbox is a space where you can chat freely with customers and hold real-time conversations.
Use our Click-to-Text button generator to instantly launch your customer's messaging app
Cut down on response time with templates aka canned replies
Manage conversations with features like snooze, notes, and sort
How to Get Started With Small Business Text Marketing

Let your customers know that they can text your business! Set up a web form, mobile sign-up widgets, click-to-text buttons, and share your keyword with your customers. Send out an email to your customers with your number and keyword. Create product inserts with your information. Give folks as many ways to subscribe as possible!
Send out your first campaign to your contact list or chat one-on-one with customers. From sales texts to fielding customer service questions, begin to communicate with your audience in a way that serves your needs!
Text Marketing Works For Almost Every Industry
Frequently Asked Questions About Small Business Text Message Marketing
Get Started with Small Business Text Message Marketing
Start a free trial of our text message marketing service for small business and experience the benefits of using SMS to bring in new customers.
Try Us Free
No credit card. No obligations. No setup fee.