Toll-free SMS & text messaging service
Use toll-free texting to have two-way conversations with your customers—without sacrificing the ability to send marketing campaigns, alerts, reminders, and more.
Send SMS marketing campaigns or have 1-on-1 conversations
Text enable your current toll-free number
Set up a new toll-free number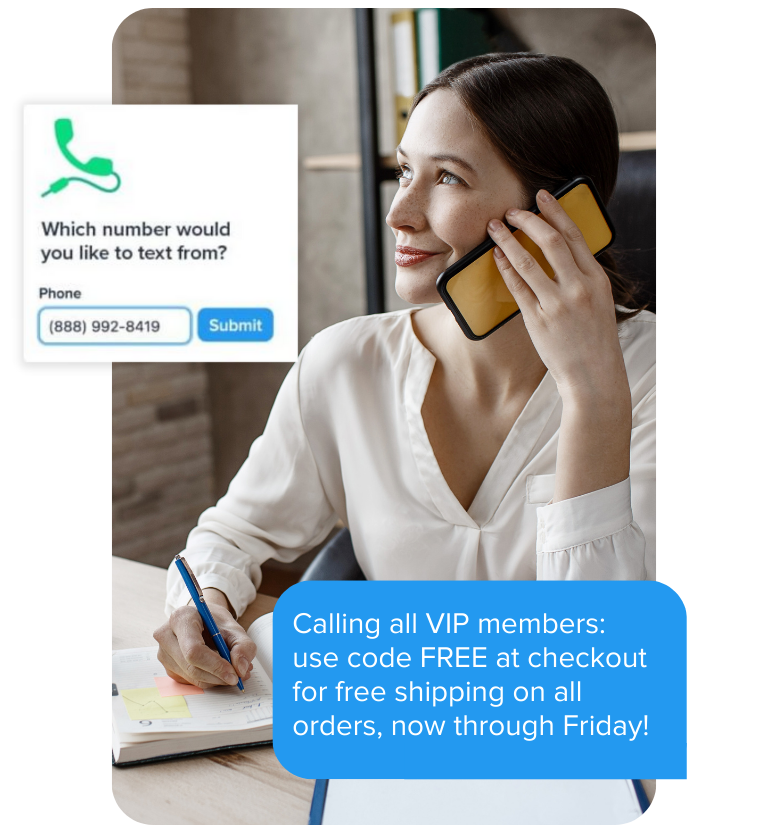 Toll-free text messaging trusted by thousands of businesses
What is toll-free texting?
Toll-free texting is a type of messaging service that allows businesses to send and receive traditional SMS messages from a number with a prefix of 800, 888, 877, 866, 855, 844, or 833. Toll-free SMS and text messaging has a wide variety of applications across many industries, but is most commonly used for sales, support, and marketing.
How to get a toll-free number for SMS and text messages
Wondering how your business can get started with toll-free texting? There are three simple options to choose from, including using a text-enabled existing toll-free number or choosing a brand-new toll-free number when you sign up with SimpleTexting.
Text enable your current toll-free number
With a text-enabled toll-free number, you can make and receive phone calls and send and receive SMS.
Use a SimpleTexting toll-free number
You can set up a new toll-free number if you don't have an existing one.
Select a memorable, custom vanity option
Buy a memorable vanity number like 1-800-MY-PIZZA from a third-party and we'll text-enable it within a few minutes!
What about toll-free verification?
Mobile carriers require toll-free numbers to be
verified
. This means you'll need to submit a form with your business' information and how you plan to use the number for SMS marketing.
It may sound like an annoyance to have to fill out the form (trust us — we try to keep forms to a minimum), but this is actually a huge step in keeping the integrity in SMS marketing. It helps carriers ensure that businesses aren't sending spam texts, especially as more and more of them turn to SMS marketing. All of this is designed to maintain text messaging's reputation as one of the most trustworthy communication methods out there.
As part of that process, carriers put limits put on toll-free number traffic before verification, and those limits will increase until you submit your verification form. Fortunately, we've made the verification process so quick and easy that you'll be on your way to texting without limits in no time.
If you have any questions about the verification process, our team is here to help. Reach out by clicking or tapping the blue chat box in the bottom right-hand corner.
Toll-free texting benefits
What separates our toll-free SMS service from the rest is that you can text thousands of people and engage in 1-on-1 conversations with customers.
More toll-free SMS service features
Of course, you can send and receive SMS and MMS, but that's just the beginning. Explore all our other powerful features.
Two-way messaging
Scheduled texts
Autoresponders
Import contacts
iOS and Android app
Unlimited keywords
Custom fields
Data collection
Segments
Link tracking
MMS marketing
Teammates
API
Templates
Extended messaging
Push notifications
Triggers
Zapier integration
Analytics
Text-to-Win
Text-to-Vote
Polls
Web forms
Rollover credits
Why choose SimpleTexting as your toll-free SMS service provider
Find out why we have hundreds of five-star ratings on Capterra and G2 Crowd and thousands of paying customers.
Support from people who care
Our world-class customer care team is always available to provide the best support when you have questions or need guidance.
Toll-free texting, simplified
Our platform was built with busy people in mind. You can create an account and send and receive text messages in less than 15 minutes.
Easy-to-understand pricing
All plans come with all our features. You just pay for the texts you send. And if you decide to cancel or pause your account, you can at any time.
How customers use our toll-free SMS service
From text message promotions to customer service and beyond—toll-free texting has made it possible for thousands of businesses to communicate effectively.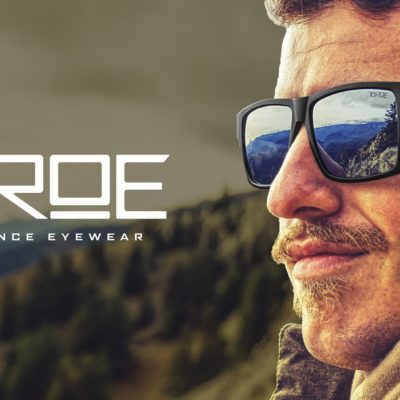 E-Commerce
Using SimpleTexting's Mobile Sign-Up Widget to advertise a 10% discount, Toroe Eyewear generated an extra $7,028 in store revenue in a month. That's a 156x return on its text marketing channel.
Read their success story
Frequently asked questions about toll-free texting
Published: October 11th 2023