Text Blast Services for SMS Marketing
Send SMS messages to your entire audience instantly.
Import an existing list of phone numbers or build one from scratch
Personalize your SMS blast with names, dates, and more
Schedule and automate text blasts to send whenever you want
Business Love SimpleTexting for Text Blast Services
What Is a Text Blast?
A text blast is a mass text message sent to a large group of people at once, often for marketing or communication purposes. It's like launching a message into the sea of mobile phones and gives you a quick and easy way to reach a large audience.
1. Build or Import Your List
Upload a list of contacts from a CSV or Excel spreadsheet. Don't have one? Use text-to-join, web forms, and sign-up widgets to collect phone numbers.
2. Write Your Text Blast
Keep it short and sweet, or use MMS to include photos and up to 1,600 characters. Take advantage of our other features like personalized fields, tiny links, and more.
3. Click Send
Send your text message blaster right away or schedule it for later. Replies are free and will appear in your Inbox. You'll be able to track delivery and click-through rates, too.
Here's Why Customers Love Our Text Blast Services
Find out why we have a 4.8-star rating on Capterra and thousands of paying customers.
Support from people who care
Our world-class customer care team is always available to provide the best support when you have questions or problems that arise!
Text blasts, simplified
Our platform was built with busy people in mind. You can create an account and launch your first campaign in less than 15 minutes.
Easy-to-understand pricing
All plans come with all our features. You just pay for the texts you send. And if you decide to cancel, you can at any time.
What Can SMS Blast Software for Text Marketing Do For You?
Why are we one of the highest-rated text blast marketing software? For starters, we're one of the few SMS blast services equipped with all these powerful features.
Trying to Decide If SimpleTexting Is Right for You?
See how SimpleTexting stacks up against the competition or start a conversation with one of our experts. We'd love to learn more about your needs.
Real Results from Customers
Who Use Our SMS Blast Software
From reminders to alerts and beyond—our text blast software has made it possible for thousands of businesses to communicate effectively.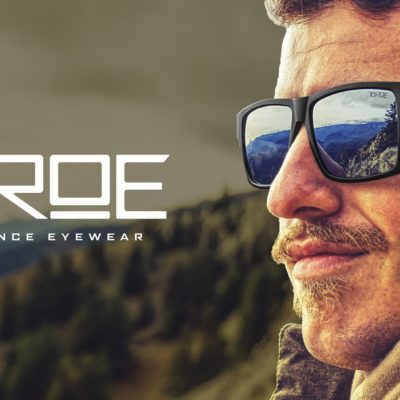 Using SimpleTexting's Mobile Sign-Up Widget to advertise a 10% discount, Toroe Eyewear generated an extra $7,028 in store revenue in a month. That's a 156x return on its text marketing channel.
Read their success story
Life is Beautiful is a 3-day music festival hosted in Downtown Las Vegas. Find out how SimpleTexting helps them reach more fans, sell more tickets, and grow their SMS efforts.
Read their success story
With a text marketing club nearly two years old, Delta Sonic communicates with thousands of their customers each week to promote deals and share important updates.
Read their success story
Why Use Text Blast Software
Instead of Group Text Apps?
There's a text blast app around every corner, but here's why SimpleTexting is a better bet.
All our plans come with unlimited contacts. With other apps, there's typically caps on the number of people you can simultaneously contact. Plus, you're often limited to contacts who have the same app as you installed on their device.
Text blast messaging software gives you a lot more coverage. Only 68% of mobile devices support email or messaging apps, but all mobile devices come with texting functionality pre-installed. You don't need data for text blast software to work.
Gain valuable insights into what's working and what's not. With SimpleTexting, you can instantly see detailed delivery reports, click-through rates, and replies.
SimpleTexting's text blast app is available for iOS, Android, and as an online platform. Send or schedule text blasts–and manage replies while on-the-go.
SMS Blasts by Industry
No matter your industry, text blasts can help you reach your entire audience or specific groups in seconds. Check out our text messaging guides below for tips and inspiration.
Text Blast Compliance Made Easy
The Telephone Consumer Protection Act (TCPA) and CTIA have regulations surrounding texts blasts. We make it hassle-free to follow them.
Approved Opt-In Methods
Secure
express written consent
to send your contacts promotional texts with text-to-join, web forms, and sign-up widgets.
Automated Compliance Text
We'll auto-send new contacts all the required disclosers with your text blast, for free. Think of it as the unsubscribe footer in an email.
No Charge for Compliance
We're the only SMS blast service to send the compliance message as a separate text. We don't charge a penny for it, or for STOP and HELP replies.
Easy Unsubscribe
No need to manually remove uninterested contacts. To unsubscribe, all they have to do is reply STOP or HELP to your text blast.
Effortless Privacy Policies
If you use our
mobile sign-up widget
to build your subscriber list, we'll automatically create an extensive privacy policy and even host it for you.
Frequently Asked Questions About Our Text Blast App
After nearly a decade sending text blasts, we've received a lot of questions. These are the most common.
"SimpleTexting is one of the easiest solutions to get started with. We're able to directly contact our users to update them or get them to opt-in to our community. You don't have to have any development experience. You can just sign up and have a way to directly text your users."
"I use SimpleTexting to better connect with my audience and build relationships with them on a 1-on-1 basis. I love that there's an app and that I can send things out from my phone. Texts are way more personal than sending an email blast or putting something out on social."
"What I like best about SimpleTexting is that it allows me to interact with my clients on a regular basis. I send out a monthly market update along with an invitation to enter a drawing for a $25 gift card. This interaction keeps me top of mind for referrals and directs clients to my website."
"We needed a simple way to drive app downloads for our company, and SimpleTexting provides that. It's so easy to add the shortcode and keyword to our marketing materials. The platform even integrates with our website, allowing visitors to request a download link to their phone."
"SimpleTexting makes my work easier. It has helped us streamline communication and cut down our communication time significantly. I like being able to send mass texts to my beneficiaries and also engage with them one on one. It's super useful to automate messages."
"We have been using SimpleTexting for almost a year now and I appreciate the ease of use of the software. To get through the basic task of setting up an SMS campaign, sending it, and tracking responses, it does the job without making it difficult. It's great software at a good price point."
Sign Up for Text Blast Services
Ready to get started with text blasting? Sign up today to try our platform. No credit card required.
Published: February 9th 2023