SMS Blast Services for Text Marketing
Send SMS messages to your entire audience instantly.
Import an existing list of phone numbers or build one from scratch
Personalize your SMS blast with names, dates, and more
Schedule and automate text blasts to send whenever you want
Business Love SimpleTexting for Text Blast Services
What Is a Text Blast?
A text blast is a mass text message sent to a large group of people at once, often for marketing or communication purposes. It's like launching a message into the sea of mobile phones and gives you a quick and easy way to reach a large audience.
1. Build or Import Your List
Upload a list of contacts from a CSV or Excel spreadsheet. Don't have one? Use text-to-join, web forms, and sign-up widgets to collect phone numbers.
2. Write Your Text Blast
Keep it short and sweet, or use MMS to include photos and up to 1,600 characters. Take advantage of our other features like personalized fields, tiny links, and more.
3. Click Send
Send your text message blaster right away or schedule it for later. Replies are free and will appear in your Inbox. You'll be able to track delivery and click-through rates, too.
How Businesses Can Leverage SMS Blasts
Learn more about the different ways businesses can use text blasts below:
Mass Communication
Use text blasts to send important updates, announcements, promotions, or reminders to numerous recipients simultaneously.
Marketing Campaigns
Text blasts are an effective way for businesses to reach their target audience directly and quickly, promoting new products, sales, discounts, or special events.
Customer Engagement
Help engage customers by sending personalized messages, exclusive offers, or surveys to gather feedback and improve customer satisfaction.
Appointment Reminders
Send text blasts to remind customers of upcoming appointments, reservations, or service deadlines, reducing no-shows and improving overall scheduling efficiency.
Order Updates
Use text blasts to notify customers about order confirmations, shipping updates, delivery status, or any issues related to their purchases.
Event Invitations
Send text blasts to invite customers, partners, or employees to attend corporate events, conferences, webinars, or workshops, ensuring broad reach and maximizing event attendance.
Here's Why Customers Love Our Text Blast Services
Find out why we have a 4.8-star rating on Capterra and thousands of paying customers.
Support from people who care
Our world-class customer care team is always available to provide the best support when you have questions or problems that arise!
Text blasts, simplified
Our platform was built with busy people in mind. You can create an account and launch your first campaign in less than 15 minutes.
Easy-to-understand pricing
All plans come with all our features. You just pay for the texts you send. And if you decide to cancel, you can at any time.
On-the-go Access
With SimpleTexting's SMS blast service, you can conveniently send your text blasts using our dedicated mobile app. This means you can manage your campaigns and reach your audience from anywhere, anytime, using your smartphone or tablet.
Automation
SimpleTexting's SMS blast service offers automation capabilities, allowing you to streamline your messaging campaigns. You can set up automated triggers based on specific conditions or events, such as a customer's birthday or a completed purchase, ensuring that your messages get out at the right time and with minimal effort.
Recurring Text Scheduling
Never miss an important update with our recurring text scheduling feature. SimpleTexting enables you to schedule recurring reminders or notifications to be sent automatically at specified intervals. Whether it's weekly updates, monthly reminders, or annual event notifications, you can rely on us to keep your audience engaged and informed.
What Can SMS Blast Software for Text Marketing Do For You?
Why are we one of the highest-rated text blast marketing software? For starters, we're one of the few SMS blast services equipped with all these powerful features.
Trying to Decide If SimpleTexting Is Right for You?
See how SimpleTexting stacks up against the competition or start a conversation with one of our experts. We'd love to learn more about your needs.
Real Results from Customers
Who Use Our SMS Blast Software
From reminders to alerts and beyond—our text blast software has made it possible for thousands of businesses to communicate effectively.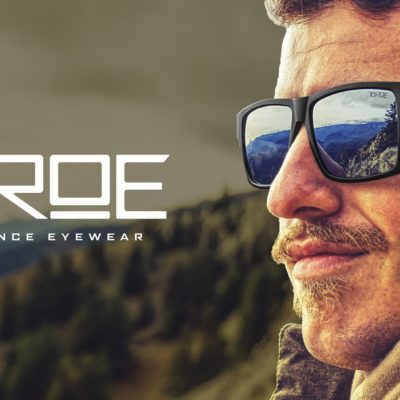 E-Commerce
Using SimpleTexting's Mobile Sign-Up Widget to advertise a 10% discount, Toroe Eyewear generated an extra $7,028 in store revenue in a month. That's a 156x return on its text marketing channel.
Read their success story
Why Use Text Blast Software
Instead of Group Text Apps?
There's a text blast app around every corner, but here's why SimpleTexting is a better bet.
All our plans come with unlimited contacts. With other apps, there's typically caps on the number of people you can simultaneously contact. Plus, you're often limited to contacts who have the same app as you installed on their device.
Text blast messaging software gives you a lot more coverage. Only 68% of mobile devices support email or messaging apps, but all mobile devices come with texting functionality pre-installed. You don't need data for text blast software to work.
Gain valuable insights into what's working and what's not. With SimpleTexting, you can instantly see detailed delivery reports, click-through rates, and replies.
SimpleTexting's text blast app is available for iOS, Android, and as an online platform. Send or schedule text blasts–and manage replies while on-the-go.
The Difference Between Group Texts & Text Blasts
Group texts
and SMS blasts are similar, but there are some differences that can affect your messaging strategy.
While group texts typically involve sending a message to a select group of contacts and allow for interactive conversations, text blasts are mass messages sent to numerous recipients separately and simultaneously, making them ideal for one-way communication and broadcasting information.
Businesses can also personalize text blasts for different customer segments.

Why Text Blasts Are So Effective
Text blasts are gaining popularity because they help businesses engage with a broader audience and various customer segments.
SMS blasts have exceptional open rates compared to other communication channels, such as email or social media. Text messages are typically opened within minutes of receipt, ensuring that your message is seen promptly by a large portion of your audience. This high open rate translates into increased visibility and engagement with your content.
Since almost everyone carries a mobile device with them at all times, text messages are a reliable and direct means of communication. Unlike emails or social media posts that require internet access or app usage, text blasts can reach individuals instantly, regardless of their online connectivity. This means your message will reach many recipients no matter what and allows for immediate action or response.
The direct nature of text messaging also plays a significant role in their impact. With a limited character count, text blasts force you to convey your message in a brief and impactful manner. This brevity eliminates unnecessary information and focuses on delivering essential details effectively.
As a result, text blasts are particularly well-suited for:
Time-sensitive alerts
Promotions
Flash sales
Appointment reminders
Event updates
Other important announcements that require immediate attention.
Finally, text blasts offer businesses a way to personalize their customer interactions. People tend to perceive messages they receive on personal devices as more personal and important, creating a sense of urgency and engagement, leading to higher conversion rates and customer response.

Finding a Text Blast Service
When looking for the perfect text blast service, it's crucial to look at several factors to find the right fit for your organization.
Look for an SMS blast service that offers robust features such as:
Scheduling options
Automation capabilities
Contact management
Detailed analytics
Ease of use, scalability, and reliable customer support are also essential considerations. Explore pricing models and packages to ensure they align with your budget and expected usage. Reading customer reviews and comparing different providers will help you make an informed decision that suits your specific SMS marketing needs.
Of course, SimpleTexting meets all of these criteria, so we'd love to see you try out our text blaster service for free.
SMS Blasts by Industry
No matter your industry, text blasts can help you reach your entire audience or specific groups in seconds. Check out our text messaging guides below for tips and inspiration.
Text Blast Compliance Made Easy
The Telephone Consumer Protection Act (TCPA) and CTIA have regulations surrounding texts blasts. We make it hassle-free to follow them.
Approved Opt-In Methods
Secure
express written consent
to send your contacts promotional texts with text-to-join, web forms, and sign-up widgets.
Automated Compliance Text
We'll auto-send new contacts all the required disclosers with your text blast, for free. Think of it as the unsubscribe footer in an email.
No Charge for Compliance
We're the only SMS blast service to send the compliance message as a separate text. We don't charge a penny for it, or for STOP and HELP replies.
Easy Unsubscribe
No need to manually remove uninterested contacts. To unsubscribe, all they have to do is reply STOP or HELP to your text blast.
Effortless Privacy Policies
If you use our
mobile sign-up widget
to build your subscriber list, we'll automatically create an extensive privacy policy and even host it for you.
Frequently Asked Questions About Our Text Blast App
After nearly a decade sending text blasts, we've received a lot of questions. These are the most common.
"SimpleTexting is one of the easiest solutions to get started with. We're able to directly contact our users to update them or get them to opt-in to our community. You don't have to have any development experience. You can just sign up and have a way to directly text your users."
"I use SimpleTexting to better connect with my audience and build relationships with them on a 1-on-1 basis. I love that there's an app and that I can send things out from my phone. Texts are way more personal than sending an email blast or putting something out on social."
"What I like best about SimpleTexting is that it allows me to interact with my clients on a regular basis. I send out a monthly market update along with an invitation to enter a drawing for a $25 gift card. This interaction keeps me top of mind for referrals and directs clients to my website."
"We needed a simple way to drive app downloads for our company, and SimpleTexting provides that. It's so easy to add the shortcode and keyword to our marketing materials. The platform even integrates with our website, allowing visitors to request a download link to their phone."
"SimpleTexting makes my work easier. It has helped us streamline communication and cut down our communication time significantly. I like being able to send mass texts to my beneficiaries and also engage with them one on one. It's super useful to automate messages."
"We have been using SimpleTexting for almost a year now and I appreciate the ease of use of the software. To get through the basic task of setting up an SMS campaign, sending it, and tracking responses, it does the job without making it difficult. It's great software at a good price point."
Sign Up for Text Blast Services
Ready to get started with text blasting? Sign up today to try our platform. No credit card required.
Published: August 11th 2023