Text message marketing for small business
Text message marketing is a powerful, cost-effective way for small businesses to acquire and engage their customers.
Large and small businesses choose us for text marketing
What is text message marketing?
Text message marketing is the practice of sending text messages to market your business. You might also know it as SMS marketing.
How can a text messaging service help your small business grow?
Text message marketing gives you all the tools you need to build and grow your small business, increase revenue, and exceed expectations.
Reach your customers
Send bulk SMS offers your customers are sure to read. On average, people open 90% of SMS within 3 minutes, and 45% of text messages receive a response.
Improve customer satisfaction
Produce consistently positive customer service experiences thanks to faster response times and our two-way SMS messaging abilities.
Recruit stronger candidates
In search of the perfect employee for your tight-knit team? Texting helps you advertise positions and vet candidates via SMS to avoid costly application management.
Supercharge your sales
From exclusive text-based promotions to one-on-one conversations, strengthen relationships with customers and watch your sales numbers rise as a result.
Send targeted promotions
Only reach out to your customers with messages they actually care about. Our powerful segments feature lets you organize your contact list based on custom data.
Save time with SMS marketing automation
Write your text marketing messages in advance and schedule them to send out at a later date. Drip campaigns, templates, and other product integrations help you set it and forget it!
"The learning curve is really low. I've looked at quite a few texting platforms so far, and SimpleTexting is my favorite."
How should a small business use text message marketing?
SMS marketing lets small businesses like yours raise awareness about their products and services at a manageable scale. Here are some ways your small business can use text marketing:
Share promotions
One of the classic uses for SMS marketing is to send promotions for sales, exclusive discounts, and product launches. The independent retailer Broken Spoke grew its customer base by sharing these kinds of announcements right in its customer's text notifications.
Send alerts about time-sensitive information
Running a small business requires flexibility. Some situations require fast communication with your customers, like order status updates or a sudden change in hours. Considering that 80.5% of consumers check their notifications in five minutes or less when they get a text, your customers will get updates fast.
Request customer reviews
More than 99.9% of customers read reviews when shopping online, making them a must-have traffic driver for small businesses. Encourage your customers to leave a review by automatically following up with them through triggers and automated text marketing.
Build trusting relationships with your customers
Text message marketing is opt-in, meaning that your contacts want to see your messages. Embrace that fact by building customer trust through post-purchase follow-ups and regular announcements. Loggerhead Fitness nurtures customer relationships with personalized, one-on-one messages.
🔖 Recommended Reading:11 SMS Marketing Use Cases
10 Examples of Text Marketing From Small Businesses
You can find all sorts of examples of text marketing out there. Here are some of our favorites from small businesses that use SimpleTexting.
When the COVID-19 pandemic changed how we do business,
Yesterday's Books
began managing book orders over text.
Customers of
Jurassic Quest
can ask questions about the business's fleet of animatronic dinosaurs using SMS.
The
Metals Fabrication
team texts employees with info about scheduling, meetings, and employee events to keep everyone on the same page.
One service that
Natural Born Organizers
offer is a subscription to an SMS list that sends out a simple cleaning challenge every day.
The
Barn Bowl & Bistro
sends text-exclusive offers to encourage customers to come in for bowling and dining.
Real estate agent
Josh Barker
counts on a system where potential buyers can text house-specific keywords to learn more about a property.
Lindsey Eryn
, an independent creator, built a personal brand through a SimpleTexting list that sends out mini pep talks to subscribers.
What Features Should You Look for in a Text Messaging Service for Your Small Business?
The best SMS marketing tools for small businesses save you time and grow your business at a scalable price. Look out for these features when shopping for a service:
Text-enable your existing number
Establish a more professional business presence by making your existing voice phone number text-enabled. Chances are your customers are trying to text your number already. SimpleTexting lets you add texting to a landline number or any number that doesn't have mass texting.
Build a contact list quickly and easily
Making it as easy as possible to add new contacts for your and your customers frees up your schedule and encourages more people to join your list. Add numbers to your SimpleTexting list through a textable keyword, your established contact list, or a form on your website.
Save time with templates
Your big competitors don't type out every text they send, and you don't have to, either. Create a bank of automatic replies, answers to frequently asked questions, and templates for regular texts using SimpleTexting's templates and duplicates.
Scale your pricing with your business
It can be tricky to tell how much you want to invest in text message marketing when you start out. SimpleTexting takes off the pressure with pricing based on the number of texts you send per month. Raise your plan tier as your texting needs increase with your business.
"We see an increase in foot traffic because of the text promotions we send."
How does Simpletexting compare to other SMS apps for small businesses?
We know you're researching multiple services because it's the smartest thing to do for your business. So, what makes SimpleTexting stand out from the other tools you're looking into?
We tested the top seven text messaging services for small businesses and found that SimpleTexting excels in these areas:
Flexible pricing: All of our plans have rollover credits, unlimited keywords, self-service billing, and three user seats. Don't sweat the small stuff — just pick a plan that offers the credits you need every month.
Ease of use: SimpleTexting has a comprehensive and easy-to-navigate SMS marketing experience. We built everything with small businesses in mind so you can have the same texting power as your larger competitors.
Use with other apps: Connect SimpleTexting to your other marketing tools with our intuitive integrations. We support some of the most popular apps out there, like Mailchimp and HubSpot. And if we don't have your tool on our list, you can connect to an automation app like Zapier or Integrately to integrate it yourself.
How to start text message marketing for your small business (step-by-step)
Register for SimpleTexting with an email and password, or connect an existing service. We don't ask for your credit card information for the free trial. During sign-up, we will ask for your current business number to verify your identity.
When you sign up with SimpleTexting, you have the choice: Register a new local number, verify a new toll-free number, provision a dedicated short code, or text-enable your current number. If you're not picky, we'll assign you a number automatically. Learn more about the
different number types available
. During the free trial, you'll use a local number we'll generate for you. Once you upgrade, you can choose the type of number you want by going to
Settings
in the left-hand menu and choosing
Numbers
.
If you have an existing list of contacts, now's the time to add them. Click Contacts in the left-hand menu, then choose the Add contacts button to enter contacts manually. Select the arrow on the right of the Add contacts button to add contacts from an existing app through an integration. Click the + New list button to create an additional list of contacts. Lists let you segment contacts into different groups with unique goals. Note: You can't send messages to any contacts besides your own number during the free trial, but you can add them for use when you upgrade to a paid plan.
Go to the
Keywords
option in the left-hand menu to create a keyword — a word that people can text to your number. A good idea for a first keyword is one that customers can use to sign up for your list. Set it up in our
Keywords
menu and share your number and keyword through:
Email
Social media
Physical marketing materials like product inserts
Your website
We also have tools to enable your customers to sign up for your list on your website. Select
Apps
in the left-hand menu and choose one of these two options:
Web Sign-Up Images: Create an image sharing your sign-up keyword and number that you can add to your website or anywhere online where you can upload pictures.
Web Sign-Up Forms: Build a form for customers to fill out to join your texting list. We'll generate a code to paste into your website.
With your contacts all set up, you're ready to send your first message. Go to Campaigns in the left-hand menu and click the New button. Here, you'll name your campaign, enter the content of your message, and choose what list you want to send the message to. You can then decide if you want to send the message immediately, schedule it for the future, or send it on a recurring basis.
SMS for small business success stories
Explore SimpleTexting's case studies to learn how small businesses around the country use our SMS service to drive sales and connect with their audience.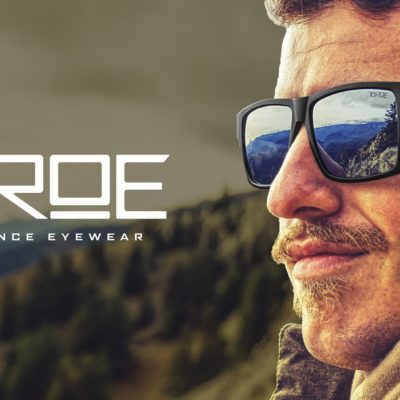 E-Commerce
Using SimpleTexting's Mobile Sign-Up Widget to advertise a 10% discount, Toroe Eyewear generated an extra $7,028 in store revenue in a month. That's a 156x return on its text marketing channel.
Read their success story
E-Commerce
Whisker Seeker Tackle spotted a glaring gap in the market and turned it into a thriving e-commerce and wholesale business. Learn how entrepreneur Matt Davis leverages SMS text marketing services to drive sales.
Read their success story
E-Commerce
Aubrey's Bead Closet has a loyal fanbase known as the "ABC family". Learn more about how this e-commerce store uses SMS to communicate with its fans, launch new products, and drive mobile purchases.
Read their success story
How small business SMS boosts customer engagement

Research shows text marketing for small businesses outperforms other channels, including email marketing. That's why we built our platform to be both scalable, and easy-to-use.
Mass texting
Mass texting helps drive business when you need it the most by making it easy to engage customers with mobile coupons and other promotions. Keep your contacts happy with exclusive deals and see offer redemption rates dramatically increase!
Send a text to large groups of customers with one click
Include photos, links, videos, etc. even when texting in bulk
Segment your audience and send mass texts to different groups for added personalization
Text-to-join keywords
Make it easy for customers to subscribe as you work to grow your list and reach a larger audience.
Create a short, easy-to-remember keyword customers can text to your number
Capture more numbers with a customizable widget on your website
Place a web sign-up form on your highly trafficked pages
Two-way texting
Your Inbox is a space where you can chat freely with customers and hold real-time conversations.
Use our Click-to-Text button generator to instantly launch your customer's messaging app
Cut down on response time with templates aka canned replies
Manage conversations with features like snooze, notes, and sort
Text marketing works for almost every industry
Frequently asked questions about small business text message marketing
Get started with small business text message marketing
Start a free trial of our text message marketing service for small business and experience the benefits of using SMS to bring in new customers.
Try Us Free
No credit card. No obligations. No setup fee.
Published: August 15th 2023