If you're here, it's probably because you want to figure out, "How in the world do I send a BCC text?" Maybe you've already read a few help center threads and are starting to think, "Is this even possible?"
We're here to tell you it is—and it's really easy.
You can ignore all the other Google searches out there with confusing advice. They'll tell you to change your iPhone settings or that it's only possible to blind text a group with Android messages. None of that's true. We'll prove it.
What Is a BCC Text?
A BCC text, also known as a mass text or a blind group text, is an SMS message that goes out to a group of contacts where only the sender can see recipients' phone numbers and replies.
No giant threads where everyone sees the replies.
No phone numbers shared with the whole group.
Hallelujah.
We have more good news: you can even personalize your BCC text.
If you need to send your BCC text to a group of 1,000 people, you can make each one feel like it was sent directly to them by adding a personal touch.
Have you ever used an email service and inserted a merge tag like *|FNAME|*? Well, BCC group texts work the same way. We'll cover how in the next section.
How to Send a Blind Group Text or BCC Text
In order to send a BCC text message, you need to sign up for a SimpleTexting account. You don't need a credit card and it only takes a minute. Here's the link to our two-week trial.
What's the catch? There is none. You can send your BCC text message to up to 50 contacts for free. If you need to send to a group larger than that, or if you need to send BCC texts regularly, you can sign up for a paid plan which begins at $25/month.
The video above covers exactly how to send a blind group text. Here are the key steps:
1. Gather Your List of Phone Numbers
Get your list of phone numbers together in a spreadsheet and add a header row to the top that says, "Phone Numbers." Add additional rows for details like your contacts' first names if you plan to personalize your texts.
Please note that just because you have a list of phone numbers, it doesn't mean you're in the clear to start texting BCC text messages to them.
You must adhere to the rules set out by the Telephone Consumer Protection Act (TCPA). That means obtaining express written consent before a single message goes out the door.

To understand the TCPA, express written consent, and disclosure rules, please see our SMS compliance guide.
2. Import Your List
Go to Subscribers on the left-hand side of your SimpleTexting dashboard. Click 'Add list' and give the list a name. For example, "Employees." Click Save. Then, click on the Import button and select the file you want to upload.
After that, just map the fields you want to import and click Import.
3. Write Out Your BCC Text Message
Go to Campaigns on the left-hand side of your dashboard. Select New. Give your message a name for your reference, then type out your blind group text.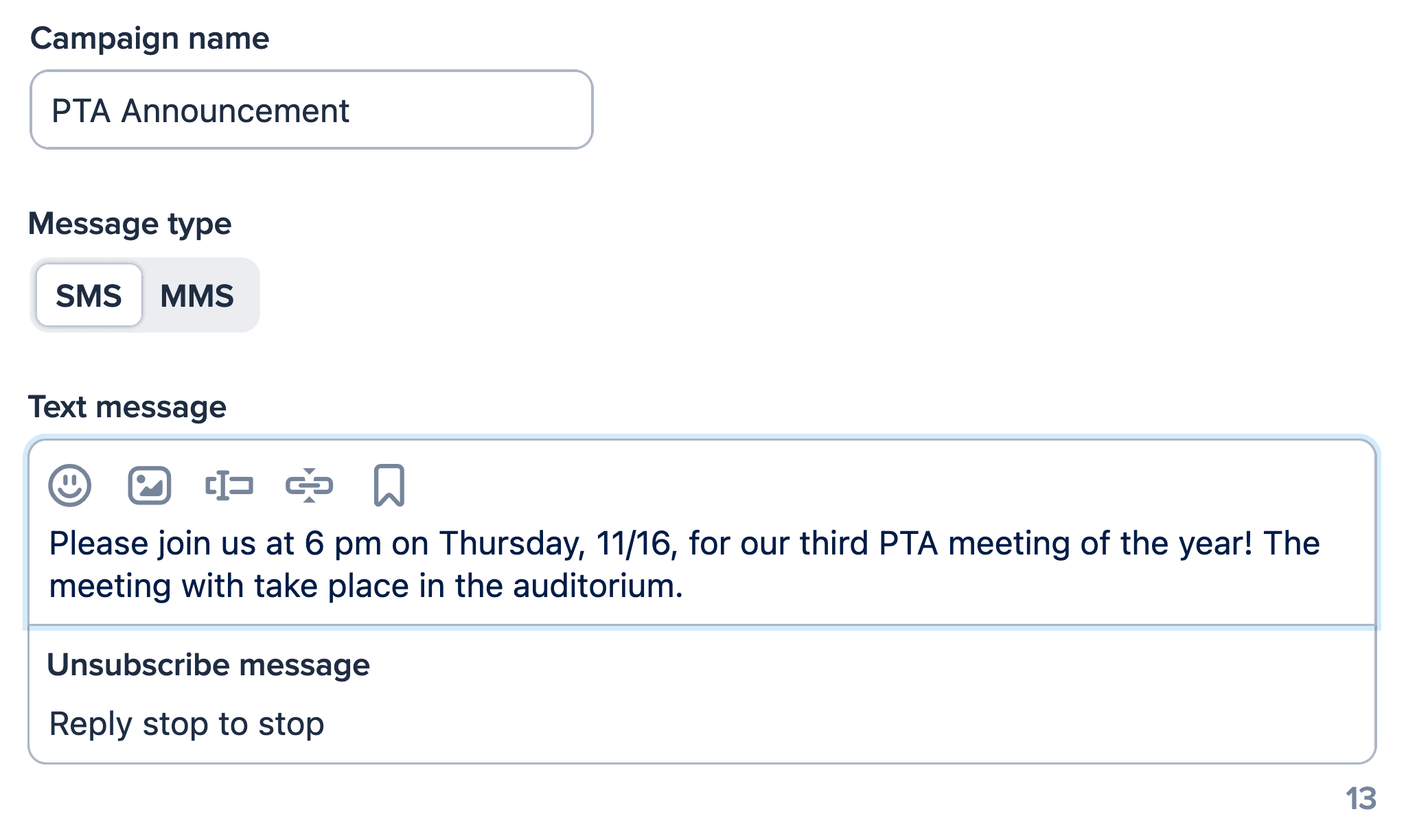 4. Add a Personalized Custom Field to Your Message (Optional)
Because your message will go out to contacts individually, you can choose to personalize each one with your contacts' information. For example, if you add %%firstname%% to the beginning of your text, it will appear on your contacts' phones with their first names.

5. Schedule Your Message or Click Send Now
You can select a specific time and date for your BCC text message to go out or just have it send immediately! Because our BCC text app will send the message to each person individually, replies will only go to you, the sender.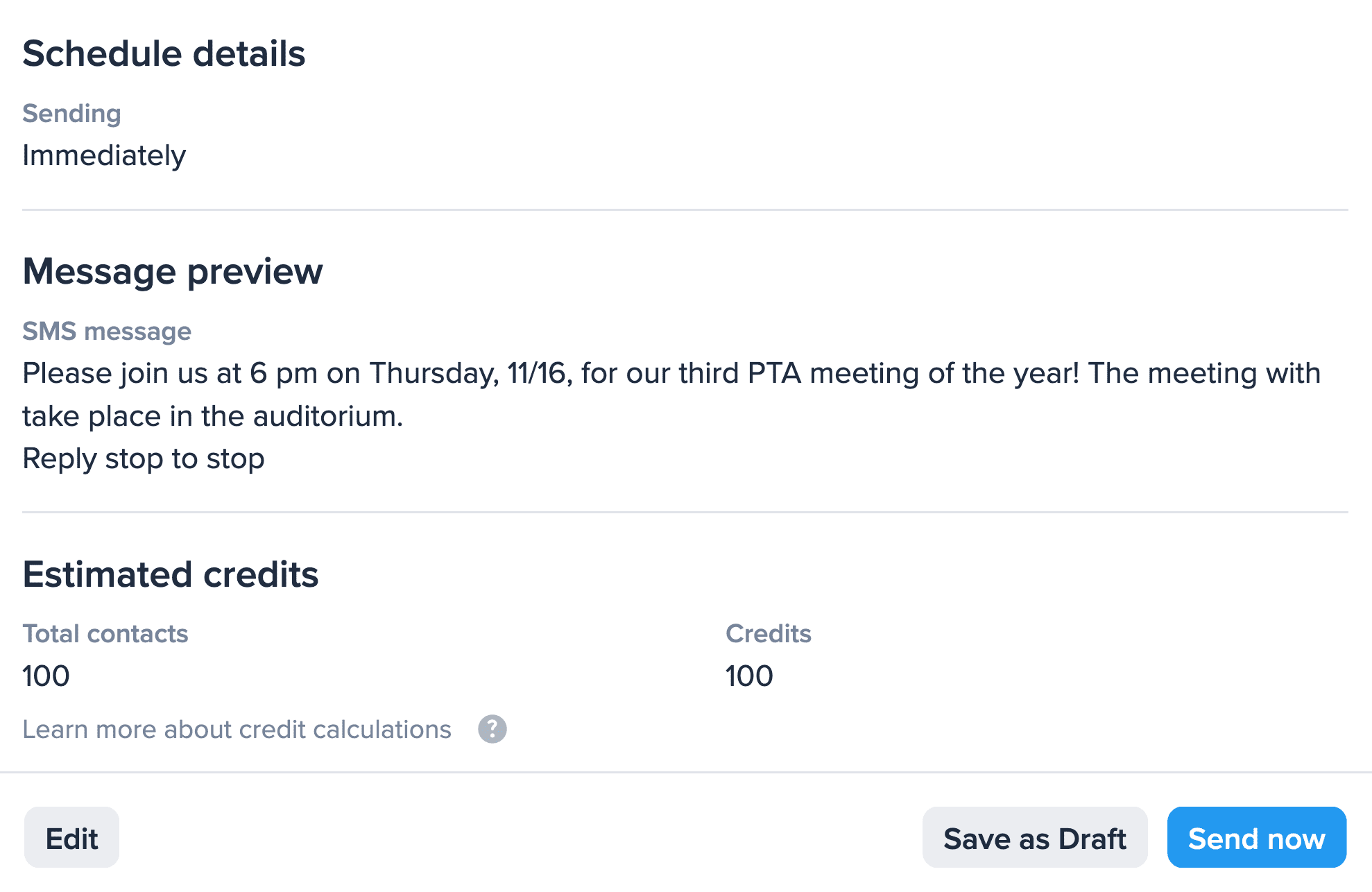 How to Send a BCC Text Message on iPhone
We covered how to text from your computer above, but you can also send a BCC text message from your iPhone or Android, too. All you have to do is download the SimpleTexting app. The only difference is that you cannot import contacts on the iPhone. You need to upload the phone numbers from your desktop. But you only need to do that one time! Once your contacts are in SimpleTexting, you can send as many BCC text messages as you want.
Can People Reply to My BCC Texts?
Yes. However, this is a group text without reply all. Only the sender (you) can see replies. The best part is that all incoming SMS messages are free and can be easily managed from our inbox. If you don't want to handle replies, you can set up an away message that will respond for you.
Can I Send Images or Pictures via MMS?
Absolutely. When you use SimpleTexting to send BCC group texts, you can attach rich media including photos and GIFs. Each MMS message costs three credits to send.
What Phone Number Will My BCC Text Come From?
Every SimpleTexting account is set up with a complimentary toll-free number capable of sending and receiving messages. Already have a phone number that you'd like to send BCC text messages from? We can text-enable it without affecting your voice service.
Please note it's not possible to connect your personal cellphone to SimpleTexting. Also, if you want to send a large BCC text to a group of contacts over 200 people, your best bet is to use the toll-free number that comes with your account. Local numbers are not approved by carriers for this purpose, and your number may be blocked.
The Wrap on BCC Group Texts
If you came here looking to be able to send a big group message straight from your iPhone—without the need for any other app—you may be a little disappointed. The truth is, personal phones just weren't designed for that. Even with traditional group texts, you can only include up to 25 people. 
If text messages are a large part of your business or organization's strategy, you should consider making a small investment in a group texting service. Especially if you need to send emergency text alerts or SMS marketing messages.
Receive Our Latest Posts
Have our best marketing and business texting content delivered to your inbox once a week.