Try the #1 Rated Bulk SMS Service
In just minutes, you can send your first bulk SMS campaign to thousands of people from our easy-to-use platform or mobile app.
Choose between a variety of text-enabled numbers
Deliver bulk text messages faster with our industry-leading speeds
Scale your service up or down thanks to our flexible pricing options
Leading Brands Rely on Our Bulk SMS Service
What Is Bulk SMS or Bulk Texting?
Bulk SMS or bulk texting is a communication tool that allows an organization or business to disseminate a large number of SMS messages to thousands of subscribers' mobile devices at the same time. Organizations of all types use bulk text messaging to help communicate with their target audience. Bulk texting saves time and effort by sending the same message to a large number of contacts, customers, employees, or supporters.
Bulk SMS can be used across several industries to send marketing messages, critical alerts, and more. With our bulk SMS service, you can even schedule your texts in advance.

How to Send a Bulk SMS Message
Whether you run a small business or a large enterprise, you can use bulk texting to communicate with your customers, employees, and prospects. The best part is you can send a bulk SMS message in just three easy steps.
1. Build or Import Your List
Upload a list of contacts from a CSV or Excel spreadsheet. Don't have one? Use text-to-join, web forms, and sign-up widgets to collect phone numbers.
2. Write Your Bulk SMS
Keep it short and sweet, or use MMS to include photos and up to 1,600 characters. Take advantage of our other features like personalized fields, tiny links, and more.
3. Click Send
Send your message right away or schedule it for later. Replies are free and will appear in your Inbox. You'll be able to track delivery and click-through rates, too.
How Can Your Business Use Bulk SMS?
From sending promotions to staff security alerts, there are many ways you can use bulk texting as part of your business.SimpleTexting has all of the bulk SMS features you need to ensure you're set up for success—regardless of what your goal is.
Chat with Our Award-Winning Team About Bulk Texting
We'd love to learn more about your needs. Start a conversation with one of our experts.
More Features of our Bulk Texting Service
Of course you can send bulk SMS to customers, but that's just the beginning. Explore our other powerful features.
2-way messaging
Scheduled texts
Autoresponders
Import contacts
iOS and Android app
Unlimited keywords
Custom fields
Data collection
Segments
Link tracking
MMS marketing
Teammates
API
Templates
Extended messaging
Push notifications
Triggers
Zapier integration
Analytics
Text-to-Win
Text-to-Vote
Polls
Web forms
Recurring campaigns
Bulk SMS Success Stories
Bulk SMS drives real results, but don't just take our word for it. Hear it from people who put it to the test.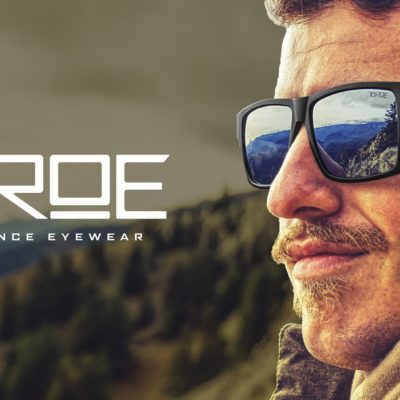 Using SimpleTexting's Mobile Sign-Up Widget to advertise a 10% discount, Toroe Eyewear generated an extra $7,028 in store revenue in a month. That's a 156x return on its text marketing channel.
Read their success story
Life is Beautiful is a 3-day music festival hosted in Downtown Las Vegas. Find out how SimpleTexting helps them reach more fans, sell more tickets, and grow their SMS efforts.
Read their success story
With a text marketing club nearly two years old, Delta Sonic communicates with thousands of their customers each week to promote deals and share important updates.
Read their success story
Why Customers Love Our Bulk SMS Service
Discover why SimpleTexting is one of the highest-rated companies for bulk SMS marketing.
Bulk SMS Compliance Features
The Telephone Consumer Protection Act (TCPA) sets regulations surrounding text messaging. That's why we offer tools to help you stay compliant.
Multiple Opt-In Methods
Secure express written consent to send your contacts promotional texts with text-to-join, web forms, and sign-up widgets.
Free Compliance Guide
Our Guide to SMS Compliance breaks down a lot of what you need to know, from writing your calls-to-action to crafting your texts.
Automated Compliance Text
We enable you to send out the required disclosures in an automatic compliance text. Think of it as the unsubscribe footer in an email.
No Charge for Compliance
We're the only bulk SMS service that doesn't charge a penny for compliance texts such as STOP and HELP replies.
Easy Unsubscribe
No need to manually remove uninterested contacts. To unsubscribe, all they do is reply STOP or HELP to your text blast.
Effortless Privacy Policies
If you use our mobile sign-up widget to build your subscriber list, we'll automatically create an extensive privacy policy and host it for you.
Frequently Asked Questions About Bulk SMS
Here are some of the most commonly asked questions about bulk SMS. If the answer you're looking for isn't here, we would be more than happy to help. Just use the chat at the bottom of your screen.
Who Can Use Bulk SMS?
Browse our industry guides to find out how bulk SMS can benefit your business.
Still Not Convinced? Read Reviews About Our Bulk SMS Service
We know—it's a big decision to choose a text message blast service. Hear what others say about us.
"SimpleTexting is one of the easiest solutions to get started with. We're able to directly contact our users to update them or get them to opt-in to our community. You don't have to have any development experience. You can just sign up and have a way to directly text your users."
"I use SimpleTexting to better connect with my audience and build relationships with them on a 1-on-1 basis. I love that there's an app and that I can send things out from my phone. Texts are way more personal than sending an email blast or putting something out on social."
"What I like best about SimpleTexting is that it allows me to interact with my clients on a regular basis. I send out a monthly market update along with an invitation to enter a drawing for a $25 gift card. This interaction keeps me top of mind for referrals and directs clients to my website."
"We needed a simple way to drive app downloads for our company, and SimpleTexting provides that. It's so easy to add the shortcode and keyword to our marketing materials. The platform even integrates with our website, allowing visitors to request a download link to their phone."
"SimpleTexting makes my work easier. It has helped us streamline communication and cut down our communication time significantly. I like being able to send mass texts to my beneficiaries and also engage with them one on one. It's super useful to automate messages."
"We have been using SimpleTexting for almost a year now and I appreciate the ease of use of the software. To get through the basic task of setting up an SMS campaign, sending it, and tracking responses, it does the job without making it difficult. It's great software at a good price point."
Sign Up for Our Bulk SMS Service
Ready to get started with bulk SMS? Sign up today! We'll set you up with a text-enabled number and 50 credits. No credit card required.