Promotional text & SMS service
Promotional text messages help you send exciting deals and upcoming offers to your customers in a way that will catch their attentionーand their interest.
Deliver promotional SMS faster with our industry-leading speeds
Acquire new customers, engage existing ones, and sell more
Collect phone numbers with text-to-join keywords and forms
Promotional SMS service trusted by thousands of businesses
Send your first promotional SMS in easy 3 steps
Take advantage of text messages 98% open rates to inform customers about sales, drive traffic to your website or store, and grow your business!
See how you could send promotional text messages firsthand with a 14-day free trial. Send a text to yourself right now to get a feel for the service.
Import or build a list
If you have a list of SMS contacts, it's easy to import them into our platform. If not, you can use text-to-join, web forms, and sign-up widgets to quickly collect phone numbers and grow your SMS contact list.
Send a campaign
Once you've got everything set up, it's time to write your text promotion. Include a coupon or discount code, schedule your promotion for later, personalize it with custom fields, or even link to specific products.
Why use SimpleTexting to send promotional text messages?
You can mass text promotions to all of your contacts, segment based on criteria you define, and provide deals to individuals with SimpleTexting.
What is a promotional text?
A promotional text is an SMS message sent by a company to advertise a product or service. The end goal is a sale, but how you get there can differ.
Promotional texts can include discounts, coupon codes, exclusive offers, personalized product recommendations, or simply an overview of your latest service or collection. Here are some examples of promotional texts to get your creative juices flowing.
There are a few things to bear in mind when sending promotional text campaigns. Firstly, you must be compliant — using a tool that ensures you're on the right side of the law is critical. Secondly, promotional texts work best when they're targeted to each customer. This involves segmenting your list based on their behavior, interests, and demographics so that you can send the right message at the right time.
Promotional texts are a great way to generate interest in your products and services, attract new customers with juicy deals, and increase your bottom line in the process. Adding SMS marketing to your existing strategy will help you reach new customers and add a new communication channel to your repertoire.
Powerful promotional SMS features for businesses of all sizes
With over a decades experience helping businesses send text message promotions, you are in safe hands. Here are some of our customer's favorite features.
2-way messaging
Scheduled texts
Autoresponders
Import contacts
iOS and Android app
Unlimited keywords
Custom fields
Data collection
Segments
Link tracking
MMS marketing
Teammates
API
Templates
Extended messaging
Push notifications
Triggers
Zapier integration
Analytics
Text-to-Win
Text-to-Vote
Polls
Web forms
Rollover credits
Who wants 25% conversion rates?
Text message promotions drive real results, but don't just take our word for it. Hear it from people who put it to the test.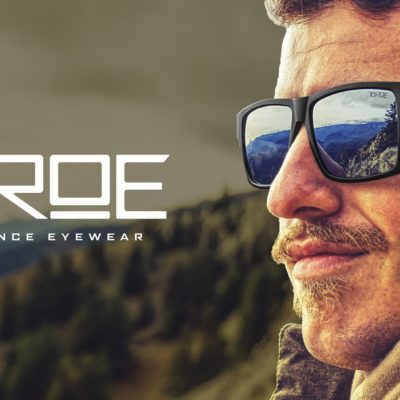 E-Commerce
Using SimpleTexting's Mobile Sign-Up Widget to advertise a 10% discount, Toroe Eyewear generated an extra $7,028 in store revenue in a month. That's a 156x return on its text marketing channel.
Read their success story
E-Commerce
Whisker Seeker Tackle spotted a glaring gap in the market and turned it into a thriving e-commerce and wholesale business. Learn how entrepreneur Matt Davis leverages SMS text marketing services to drive sales.
Read their success story
E-Commerce
Aubrey's Bead Closet has a loyal fanbase known as the "ABC family". Learn more about how this e-commerce store uses SMS to communicate with its fans, launch new products, and drive mobile purchases.
Read their success story
Who can send text message promotions?
Browse our industry guides to find out how text message promotions can benefit your business.
Why customers love SimpleTexting
Discover why SimpleTexting is one of the highest-rated companies for sending promotional SMS.
Sending text message promotions with SimpleTexting is designed to be easy for anyone to use, yet robust enough for advanced use cases. We even offer an
SMS API
.
The quick and straightforward to grasp user interface means that even if you aren't the person people come running to for tech advice, you'll have no problem navigating it
We focus on delivering super fast and empathetic support. We are very responsive via all support channels: live chat, email, SMS chat, and by phone.
Our customers are big fans of the SimpleTexting mobile app and the fact that it allows them the ability to harness the power of text message promotions even when they're on the move
Unlike some promotional SMS services, you can get up and running with SimpleTexting in a matter of minutes. Our goal is to make sending text message promotions as straightforward as possible.
We make promotional SMS compliance straightforward
Our tools make it simple and fast to comply with The Telephone Consumer Protection Act (TCPA) and CTIA regulations.
Compliance text
Send a promotional SMS campaign, and we'll automatically send new contacts all the required disclosers. Think of it as the unsubscribe footer in an email.
Easy unsubscribe
Don't fuss around with manually removing uninterested contacts. To unsubscribe, all they have to do is reply STOP or HELP to your promotional SMS.
No charge for compliance
We're the only text message promotions service to send the compliance message as a separate text. We don't charge a penny for it––or for STOP and HELP replies.
Compliant opt-in methods
You can use our mobile sign-up widgets, web forms, and keywords to make sure that you've secured
express written consent
from contacts.
Frequently asked questions about promotional SMS
Here are some of the most commonly asked questions about text message promotions. If the answer you're looking for isn't here, we would be more than happy to help. Just use the chat at the bottom of your screen.
Sign up for our promotional SMS service
Ready to get started with sending text message promotions? Sign up for our free 14-day trial today to test drive the platform. No credit card required.
Published: October 11th 2023