Get a Virtual Text Number to Send and Receive SMS Online
A virtual phone number lets you send and receive SMS and text messages online using our easy-to-use platform or mobile app.
Choose a dedicated short code, local 10-digit, or toll-free number
Send your first text in minutes with our free trial
Text large groups of people or message your contacts one-on-one
THOUSANDS OF BUSINESSES USE OUR SMS PHONE NUMBERS
How Do Virtual Phone Numbers Work With SMS Messaging?

A virtual SMS phone number enables you to send and receive SMS text messages online over the internet without having to use a physical phone. With a service like SimpleTexting, you can start texting from a virtual number in just a few steps.
Keep Your Existing Number or Get a New Text Number
Whether you need to engage customers 1-on-1 or send text marketing campaigns, our team can help you select the right number.
Toll Free Number
We start every account with a complimentary toll-free number capable of sending and receiving messages. This is our most popular solution!
Local Number
Prefer to use a number with your area code? We can help you get one! A local number is perfect for connecting 1-on-1 with customers and providing text-based customer service.
Connect Your Existing Number
We can text-enable your current landline or VoIP number! You'll still be able to receive calls. An existing number is ideal for 1-on-1 texting and providing text-based customer service.
Dedicated Short Code
A dedicated short code is 5 or 6-digit number that's often used to send high volumes of messages. We can help you lease a short code from the Common Short Code Administration.
How You Can Use Your Virtual SMS Number
Customers don't want long hold times, slow responses, and confusing email threads. Delight them by adding the efficiency and convenience of
SMS customer service
.
With a virtual SMS number, you can give your customers an easy and quick way to make reservations and schedule appointments. You can also use your number to send automated reminders to reduce no shows.
Send shipping and delivery notifications directly from your virtual SMS number.
Using a toll-free or short code phone number, you can send mass campaigns to everyone who's opted into your list. You can use these messages to launch new products or send coupon codes.
Texting is the perfect medium for sending customer satisfaction surveys and noninvasive follow up touches that contribute to overall customer retention efforts.
Which Businesses Can Benefit From a Virtual SMS Service?

Browse our industry guides to find out how a virtual phone number for SMS and text messaging can benefit your business or organization.
The Benefits of a Virtual SMS Number
Many businesses want a virtual mobile phone number to separate professional text messages from personal ones. That's just one of the many benefits.
Manage On-the-Go
You can send and receive SMS from our easy-to-use web interface or mobile app. All you need is a smartphone or laptop and internet access.
Build Your Brand
A dedicated virtual phone number allows you to advertise your text-enabled business. You can run a text-to-join campaign with our keywords feature.
Connect Your Apps
Take advantage of our SMS API or connect with over 1,000 different apps through Zapier. Integrate SMS with all of your favorite tools, from Mailchimp to Shopify.
Reduce Costs
With SimpleTexting, pricing is flexible and based on the volume of texts that you anticipate sending. Our plans start at $25 for 500 credits and include a free number.
Dedicated Support
When you purchase a plan from us, you become a customer. At SimpleTexting, we pride ourselves on providing industry-leading support, 7 days a week.
No Contracts
There are no hidden fees, cancellation charges, or contracts involved. You can stop using your virtual SMS number whenever you want, or even pause your account.
Customers Who Use Our Virtual Numbers
A virtual SMS number drives real results, but don't just take our word for it. Hear it from people who use them everyday.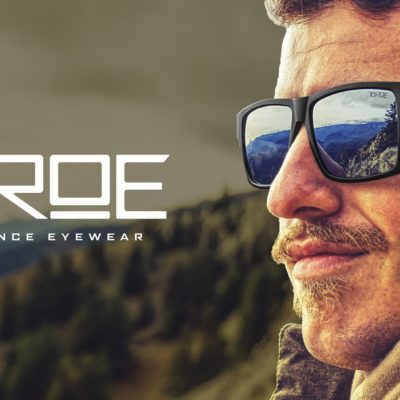 Using SimpleTexting's Mobile Sign-Up Widget to advertise a 10% discount, Toroe Eyewear generated an extra $7,028 in store revenue in a month. That's a 156x return on its text marketing channel.
Read their success story
Life is Beautiful is a 3-day music festival hosted in Downtown Las Vegas. Find out how SimpleTexting helps them reach more fans, sell more tickets, and grow their SMS efforts.
Read their success story
With a text marketing club nearly two years old, Delta Sonic communicates with thousands of their customers each week to promote deals and share important updates.
Read their success story
Frequently Asked Questions About Getting a Text-Enabled Number
Below is a list of frequently asked questions regarding our virtual SMS mobile numbers.



Still Not Convinced? Read Reviews About Our Virtual SMS Numbers
Hear what our customers have to say about us.

"SimpleTexting is one of the easiest solutions to get started with. We're able to directly contact our users to update them or get them to opt-in to our community. You don't have to have any development experience. You can just sign up and have a way to directly text your users."

"I use SimpleTexting to better connect with my audience and build relationships with them on a 1-on-1 basis. I love that there's an app and that I can send things out from my phone. Texts are way more personal than sending an email blast or putting something out on social."

"What I like best about SimpleTexting is that it allows me to interact with my clients on a regular basis. I send out a monthly market update along with an invitation to enter a drawing for a $25 gift card. This interaction keeps me top of mind for referrals and directs clients to my website."

"We needed a simple way to drive app downloads for our company, and SimpleTexting provides that. It's so easy to add the shortcode and keyword to our marketing materials. The platform even integrates with our website, allowing visitors to request a download link to their phone."

"SimpleTexting makes my work easier. It has helped us streamline communication and cut down our communication time significantly. I like being able to send mass texts to my beneficiaries and also engage with them one on one. It's super useful to automate messages."

"We have been using SimpleTexting for almost a year now and I appreciate the ease of use of the software. To get through the basic task of setting up an SMS campaign, sending it, and tracking responses, it does the job without making it difficult. It's great software at a good price point."
Get a Virtual SMS Number Today
Your customers are probably already texting you, don't wait any longer to answer! Get started with texting today.