Text appointment reminders
Save time on sending appointment reminders and reduce no-shows with SMS automation by SimpleTexting.
Save money on appointment no-shows
Reduce your staff's time spent on following up on appointments
Have two-way conversations with patients and clients
The mass text messaging service trusted by thousands of businesses
Text reminders for businesses
Text reminders are a straightforward and powerful tool for businesses looking to improve customer interactions. SMS appointment reminders provide an easy and effective way for you to communicate with clients and reduce the risk of missed appointments that often lead to wasted resources and revenue loss.
Let's say you run a hair salon and have four no-shows a week. If your average revenue per customer is $92, that's $368 per week. That translates to $1,472 a month, which ends up costing $19,136 per year.
Luckily, text message appointment reminders are easy to set up and will help reduce missed appointments, thanks to their 98% average open rates.
When you couple this with customers' preference for text reminders (and the time-consuming process of making appointment reminder calls), you have plenty of reasons to start sending reminder texts.
How businesses use text reminders
Text message reminders aren't just for appointments. Use them to remind customers about payments, services, promotions, and more.
Payment reminders
Tell customers about upcoming bills or overdue payments to improve your business's payment collection rates.
Service reminders
Let customers know when they're due for maintenance or service, like pest control treatments or HVAC cleaning.
Promotion reminders
Alert customers to special deals, discounts, or limited-time offers to increase sales and customer loyalty.
Why use SimpleTexting for appointment reminders?
SimpleTexting is the go-to choice for appointment reminders because we offer a comprehensive suite of features designed to make appointment management a breeze.
1. It makes text reminder scheduling effortless.
Significantly reduce the number of no-shows with timely text reminders. With SimpleTexting, you can customize the timing and content of reminders and integrate with your existing scheduling system.
2. You can personalize your messages in a few clicks.
Using custom fields, you can add client names, appointment details, and personalized notes to your reminders.
3. Clients and patients can easily respond via text.
Since SimpleTexting offers two-way messaging, you can have one-on-one conversations with your contacts. So, if they need to make changes to their appointment, everything is kept in the same thread.
How to send SMS reminders to your customers & patients
Sending text appointment reminders can help keep your customers or patients informed about appointments, offers, or other important information. Here are some tips to help you get started with SMS reminders:
Research and select a reputable SMS service provider that offers the necessary features such as scheduling, personalization, and compliance with legal regulations. After finding a plan that suits your needs, sign up for an account and start setting up those reminders!
Import existing customer or patient information from your CRM or other database. Alternatively, you can create a new list manually or via an online form where customers can opt in. Having an accurate and up-to-date contact list is crucial for successful communication.
Write a clear, concise message that includes all necessary details like date, time, and location. Personalizing the message, if possible, using elements like the recipient's first name or appointment time, will make the reminder more engaging and relevant.
Determine the appropriate timing for your reminders, such as a few days or hours before the scheduled event. SimpleTexting provides easy-to-use scheduling tools to help you set up reminders for specific dates and times. Effective scheduling ensures that your customers receive the information on time.
Track the delivery status and response rates of your reminders. See how effective they are by examining metrics like click-through rates, responses, and overall customer engagement.
5 best practices for appointment reminder text messages
Before you send your first appointment reminder text, keep these five best practices in mind:
1. Include your recipient's name
Use custom fields to address your recipient's by name to make your reminder texts sound human and personal.
2. Keep your reminders short
We all lead busy lives. Your customers should be able to get all of their info from a quick skim of your text message. Plus, including too much information in a reminder text can confuse people and cause them to miss out on the most important details, like the date and location.
If you need to include extra information, format your text with line breaks and punctuation. You don't need to use complete sentences, but the message should be easy to read quickly.
3. Remind customers to cancel if they're unavailable
Because no-shows are so costly to your business, give customers a clear way to cancel if needed.
Tell them whether they can reply to the reminder text (which is possible if your texting software has two-way messaging) or if they need to call you on a different number.
Hi Lauren, will we see you at your manicure appointment on March 5 at 2 PM? If you need to cancel or reschedule, please reply "N" this text ASAP so we can schedule a more convenient time.
4. Include specific response options
Tell clients how you want them to respond to your appointment reminder texts.
Having the same responses for confirming, rescheduling, and canceling will make it easier to keep track of which conversations need your attention.
For instance, you might say, "Reply C to confirm your appointment." Then, you can quickly spot the clients who need to reschedule or cancel.
5. Give at least 24 hours' notice
Send your final reminder text at least 24 hours before the appointment time so you have enough time to fill their slot, but not so much time that they forget.

If you find that people are still forgetting their appointments, you may want to add a reminder a few hours before as well.
Text reminder examples & templates
It can be challenging to craft the perfect text reminders for your customers on the spot. Here are some examples and templates to help you write engaging reminders for different scenarios:
Hi [PATIENT NAME], this is [YOUR NAME] from [PRACTICE NAME]. Your next appointment is on [DATE] at [TIME] at [ADDRESS]. Please arrive 15 minutes early to fill out paperwork. Call or text this number if you have any questions. See you soon!
Hi [PET OWNER NAME]! This is [YOUR NAME] from [VETERINARY PRACTICE NAME]. [PET NAME] scheduled for their appointment on [DATE] at [TIME] at [ADDRESS]. Please call or text this number if you need to reschedule. We'll see you and [PET NAME] soon!
[CLIENT NAME], we're looking forward to seeing you on [DATE] at [TIME] at [ADDRESS] for your [SERVICE] appointment. Please call or text us at this number if you have any questions or need to reschedule.
[CLIENT NAME], this is [YOUR NAME] from [SHOP NAME]. Your [VEHICLE MAKE/MODEL] is scheduled for [SERVICE] on [DATE] at [TIME]. To confirm, please reply YES to this message. See you then!
Hey [CLIENT NAME], I've got you down for your next training session on [DATE] at [TIME] at [GYM OR STUDIO NAME]. Does that still work for you?
Hi [CLIENT NAME]! I can't wait to show you [ADDRESS] on [DATE] at [TIME]. Does that still work for you?
Hi [CLIENT NAME], this is a reminder that you have a [SERVICE] appointment scheduled for [DATE] at [TIME]. Please let me know if you need to reschedule or have any questions. Thanks!
Hi [CLIENT NAME], this is [YOUR NAME] from [COMPANY]. Your appointment for [SERVICE] is scheduled for [DATE] at [TIME]. The address is [ADDRESS]. In the meantime, let me know if you have any questions!
Hi [CLIENT NAME], your meeting with [SALES REP NAME] is scheduled for [DATE] at [TIME]. Please text or call this number if you have any questions.
Hi [CANDIDATE NAME], your interview with [INTERVIEWER NAME] is scheduled for [DATE] at [TIME] at [ADDRESS]. Please reply or call this number with any questions. Thank you!
Hola [NOMBRE DEL CLIENTE], esta es [TU NOMBRE] de [NOMBRE DE LA EMPRESA]. Tiene una cita en [LUGAR] el [FECHA] a la/las [HORA]. Responda "Si" para confirmar o "No" para cancelar.
Hi [CLIENT NAME], your virtual appointment with [BUSINESS OR EMPLOYEE NAME] is scheduled for [DATE] at [TIME]. Please reply or call if you need to reschedule/cancel.
Hi [CLIENT/PATIENT NAME], your appointment at [BUSINESS NAME] is scheduled for [DATE] at [TIME]. Please note that canceling or rescheduling less than [NUMBER OF DAYS/HOURS] before your appointment will result in a [FEE AMOUNT] cancellation fee. Reply or call this number with questions. Thank you!
Businesses that can benefit from text reminders
Check out our industry guides to find out how automated text reminders can increase customer satisfaction and streamline your business operations.
Real results from customers who use our text reminder service
When it comes to keeping customers engaged and informed, nothing speaks louder than success. Here are some real-life success stories from customers who use our text reminder service to enhance their communication and improve their business outcomes. These stories exemplify the power of timely, personalized reminders in creating tangible results and improving customer relationships.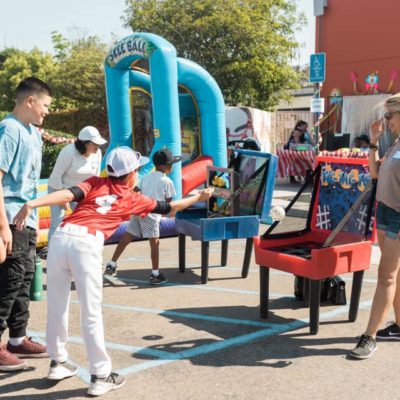 Published: November 20th 2023