Save Time With Automated Text Message Services
With text message automation, you can send the right message at the right time to your entire audience, all without extra work on your end.
Welcome new contacts and answer FAQs
Design drip campaigns that move leads closer to making a purchase
Enable automatic out-of-office messages, review requests and more
What Are Automated Text Messages?
Text automation, also known as text messaging automation or SMS automation, is the automated sending of text messages or SMS messages.
This can be used for a variety of purposes, such as marketing campaigns, customer service communications, or appointment reminders. It allows businesses to save time and resources, while sending large volumes of text messages, often with a personalized touch.

The Most Popular Types of Automated Text Messages
Get inspired by these text automation examples and SMS workflows that you can use to send personalized messages at the perfect time.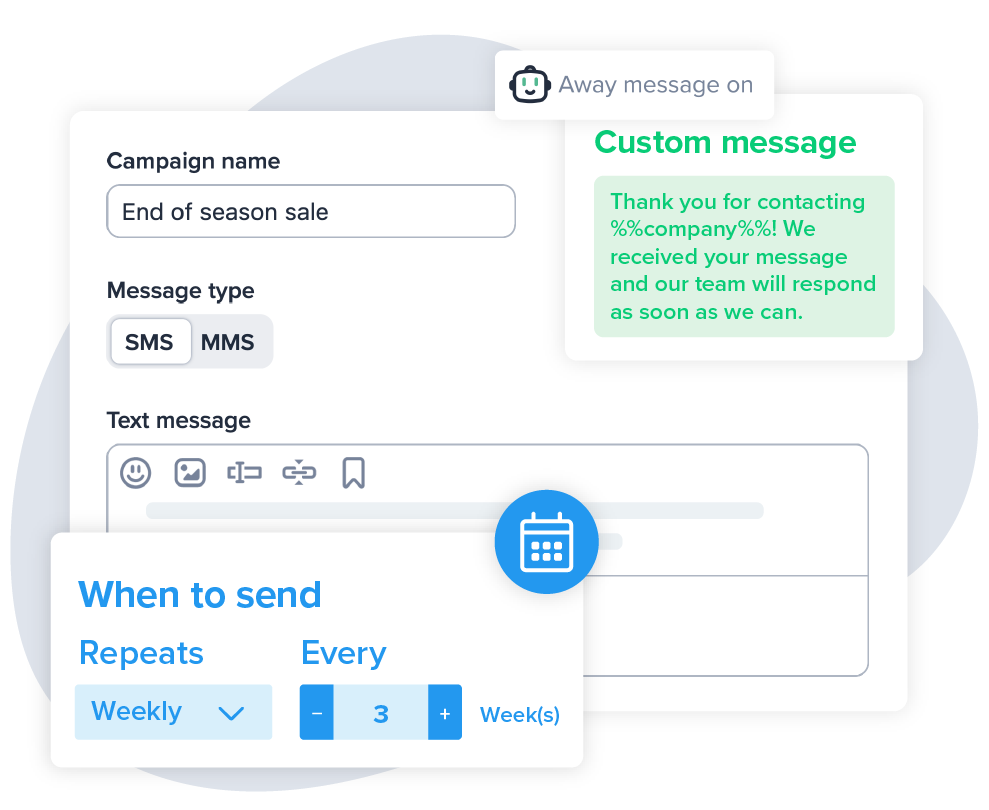 Autoresponders
With Autoresponder text messages, you can stay connected to your contacts 24/7, without getting bags under your eyes.
Create Autoresponders to welcome new contacts with a promotional offer, let customers know how soon they can expect a response from you, or answer frequently asked questions.
You can schedule automated messages:
For a specific time and date, like an event reminder
On a recurring basis for things like weekly tips
Based on a trigger event, like a contact texting a specific keyword to your number
Scheduled Text Messages
Need to send information, announcements, or deals to contacts at a specific time and date? Scheduled text messages help you do just that.
You'll avoid having to manually text each contact, and they'll receive timely updates and rewards. You can even send automated birthday messages with our Birthday Texts app.
Create Autoresponders to:
Welcome new contacts with a promotional offer
Answer frequently asked questions
Let customers know how soon they can expect a response from you
SMS Drip Campaigns
Just like in email marketing, you can set up SMS drip campaigns to nurture leads and increase sales. Our automated texting software makes the set up process a breeze.
This series of automated messages can be triggered based on specific events, like when a contact
opts in
to your text list, texts a keyword to your number, or has been inactive for a period of time.
Recurring Texts
Recurring texts are messages that are sent on a regular schedule through an auto SMS sender. They're similar to scheduled text message campaigns, which send at a specific time, but recurring texts continue to send until you stop them manually or they've reached a predetermined end date.
Retail SMS Updates
Retail text message updates are texts from retailers to customers about order updates, shipping and delivery status, new products, sales announcements, and even abandoned cart reminders.
Our SMS automation software
integrates
with popular tools and platforms like Shopify, BigCommerce, WooCommerce, Drip, HubSpot, and Shift4Shop to help retailers automate their text messages and reach customers faster.
Automated Text Message Reminders
Automated text message reminders are sent out at a predetermined time to help reduce no-shows, missed payments, and other issues.
You can create and schedule the reminders manually, or you can integrate SimpleTexting with popular scheduling tools to automate your workflow. You can use them to send quarterly survey requests, remind employees about weekly meetings, or check in with clients periodically.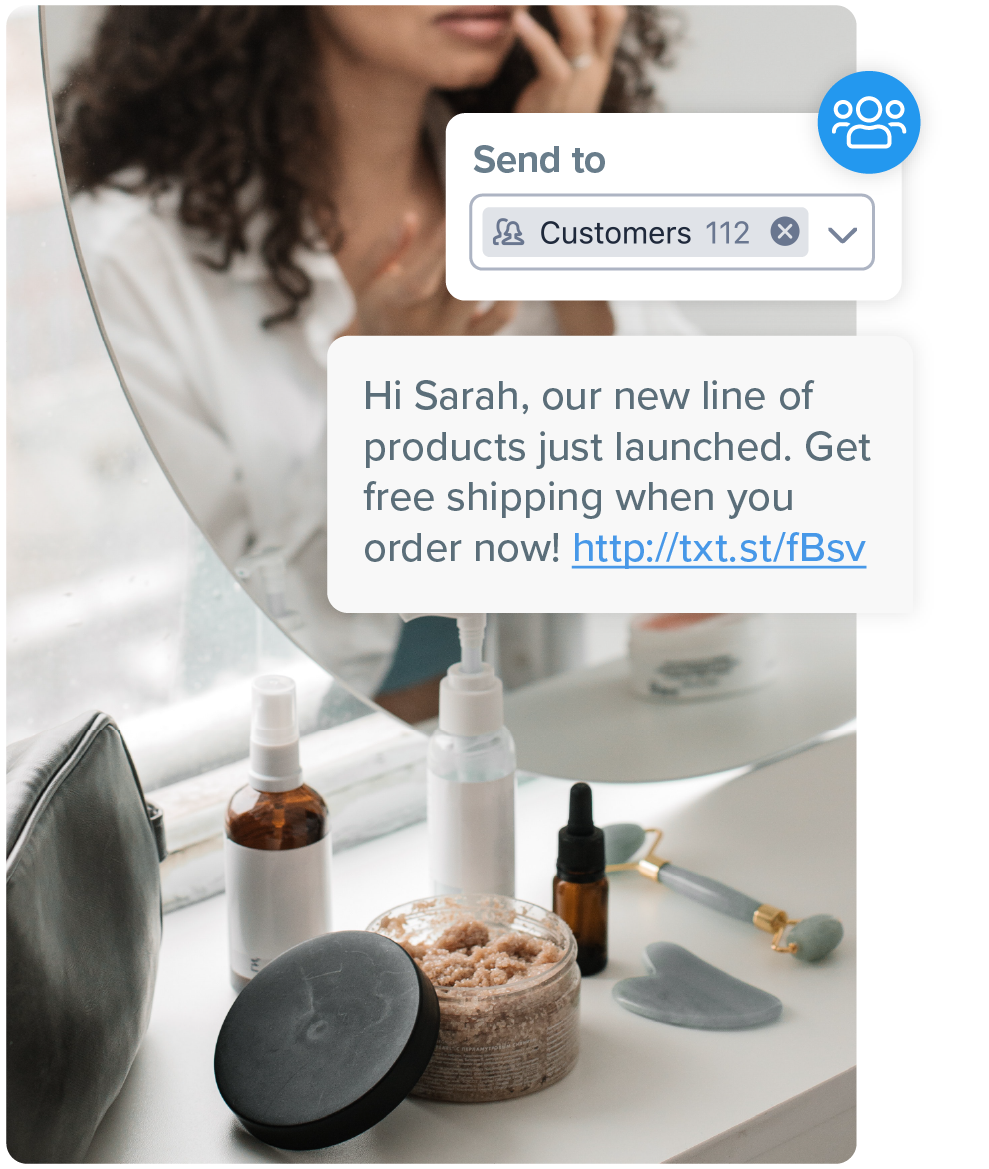 Automated Workflows
With automated workflows, you can create a unique experience for each subscriber. Workflows enable you to communicate with your customers and subscribers through automatic texts and tailor the experience based on their responses. Using an automated workflow, you can create SMS chatbots that respond in a certain way based on a user's previous reply. This can be helpful for providing general support, collecting feedback, and more.
SimpleTexting makes it easy for organizations to create their own SMS workflows without needing any coding expertise.
Why SMBs Use Automated Text Messaging
Automating text messages may sound technical, but it couldn't be easier with SimpleTexting's SMS marketing platform. It helps you:
Save Time
Scheduling messages connects you with leads faster, solves more customer queries, and eliminates tedious communication tasks.
Build Customer Loyalty
Not only does automated texting make you available at any hour, it's also preferred by customers, according to our latest study.
Drive More Sales
It's no secret that faster response times lead to higher conversion rates. With automated texting, you can reply within seconds.
Onboard New Customers
Build a personalized onboarding experience that's customized to your customers' behavior.
Provide Around the Clock Engagement
Avoid missing out on a customer request when you automate your communications strategy.
Deliver a Better Experience
Be there for your customers by sending thoughtful messages and providing on-demand responses at the times they need it most.
Which Businesses Can Benefit From Automated Text Messages?
Check out our industry guides to learn more about how our automated text messaging platform can improve your business operations, including customer support, marketing, and streamlining communication with your team.
How to Send Automated Text Messages
Enroll in an Automated Texting Service
First things first, before you can start sending out automatic text messages, the first step is to enroll in an automated texting service. Platforms like SimpleTexting allow you to automate your messaging processes. Before committing to one, be sure to research different providers and choose one that meets your requirements regarding pricing, features, and user interface. After deciding on the platform that's right for you, sign up and create an account to gain access to the necessary tools and features.
Import Your Contact List
After finding the automated text service that's right for you, the next step is to import your contact list. Depending on your business, this list can include your subscribers, customers, or potential leads that you want to communicate with. SimpleTexting makes it easy to upload an Excel file or CSV with your contacts' information–just make sure everything is up-to-date, free of errors, and your contacts have given you express written permission to text them.
Establish Segmented Groups
With SimpleTexting's automated SMS platform, you can divide your contacts into different groups based on relevant criteria such as demographics, interests, or previous interactions. Subscriber segmentation enables businesses to target specific groups with tailored messages, increasing the relevance and effectiveness of your automated texts.
Configure Keywords
Determine keywords that trigger specific responses when sent to your automated texting service. For example, you can set up a keyword like "INFO" to provide more information about your products or services. Create responses for each keyword to ensure they align with the purpose of the phrase or query and provide valuable information to the recipients.
Encourage New User Subscriptions
Implement strategies to promote your automated texting service and entice potential subscribers to opt-in. This can include providing incentives such as exclusive discounts, free resources, or valuable content in exchange for their subscription. Leverage various marketing channels, such as social media, email newsletters, and website pop-ups, to promote your product or service and its benefits.
Design Text Templates
Create a library of pre-designed templates that can be easily personalized and sent to different segments of your contact list. Ensure your templates are concise, engaging, and relevant to the recipients. Including helpful information, call-to-actions, and personalized elements can increase the impact of your automated messages.
Schedule and Send Messages
Using SimpleTexting's scheduling feature, you can choose the date and time your messages will send. Consider your customers' preferences and time zones to ensure optimal engagement. Always double-check your messages for accuracy and relevance before scheduling them to be automatically sent to your segmented groups.
You'll want to monitor the performance and effectiveness of your automated text messages, making adjustments as you go along to improve your messaging strategy.
Automated Text Message FAQs
Still have questions? Explore these answers to the most common automated SMS queries, or click the blue chat button in the corner of your screen to connect with a team member!
Why Choose SimpleTexting For Text Message Automation
What makes SimpleTexting different from other automated text message service providers? With our platform, you get:
Built-in Automation Workflows
Create autoresponders, scheduled messages, and recurring texts in just a few clicks.
No Keyword Limits
We don't put a cap on how many keywords you can create for automated texts.
Multi-device Access
Create automated texts from your desktop or on the go with our mobile app.
Convenient Customer Support
We're available 7 days a week to answer questions about text automation.
Full Suite of Features
Message contacts 1-on-1, send mass text campaigns, and more from one platform.
Thousands of Integrations
You can integrate SimpleTexting with nearly any tool or platform you rely on to run your business.
Customers Who Benefit From Our Automated Text Messaging System
SimpleTexting's easy-to-use automated text messaging platform drives results across different industries. See what real businesses who use it every day are saying: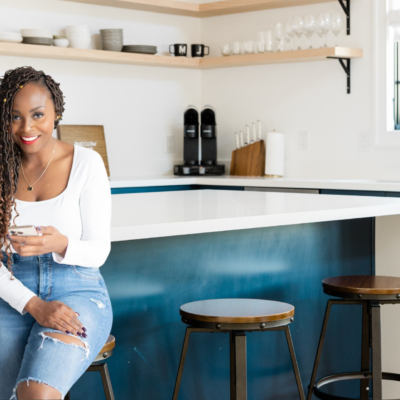 Marketing
Discover how Primero Negocios founder, Gabriel Ortiz, leverages SimpleTexting for his thriving business and expanding client base in this interview.
Read their success story
Customer Reviews and Testimonials
Still not convinced? See what customers have to say about our automated texting service.
Automation with two-way conversation
With some tools, you could program different responses based on keywords, but that doesn't work for what we're doing. We also need to be able to have a conversation, and SimpleTexting is the only tool that fits my marketing strategy.
Keith Groben
Marketing Director at US Solar
More affordable and effective than other tools
We used another texting service that was expensive and we would also get banned for having too many contacts. I found SimpleTexting and now I always recommend it to my clients. It's affordable and more effective than the other tools.
Gabriel Ortiz
Co-founder, Primero Negocios
Game changer for growing businesses
Implementing SimpleTexting was a game-changer, and a necessary next step to continue our growth. We have multiple different funnels, and because most of my business runs evergreen, we're constantly using automation.
Lattice Hudson
Owner of Lattice & Co
Detailed analytics and reporting
We needed a platform where we could effectively manage and see the direct results of our SMS efforts. Both of these features we key in our decision to choose SimpleTexting. Analytics and reporting were previously not available to us.
Kyle Huender
Digital Marketing Specialist, Life is Beautiful
Create a Free Account to Try Automated Texting for Your Business
Ready to get started with automated text messages? Sign up today for our 14-day trial!
No credit card required.
Published: August 18th 2023