From smoke signals to FaceTime, the way we've communicated over the last few hundred years has evolved. 
Each advance in technology marked a significant communication milestone that allowed us to share information farther and wider than before. 
There's almost no greater indicator of progress than the famous first words shared over each medium. 
The first telegram read, "What hath God wrought?" 

The first message on a typewriter was, "The quick brown fox jumps over the lazy dog."

The very first words shared over the first phone call were, "Mr. Watson–come here–I want to see you."
Which brings us to the way most of the world communicates today—text messages. It's been 30 years since the first text message, and has completely transformed conversation as we know it.  So what was the first text message ever sent?
What Was the First-Ever Text Message?
Text messaging has always had a reputation for casually sharing short, quick messages. So it's on-brand that the first text message ever sent was…
"Merry Christmas"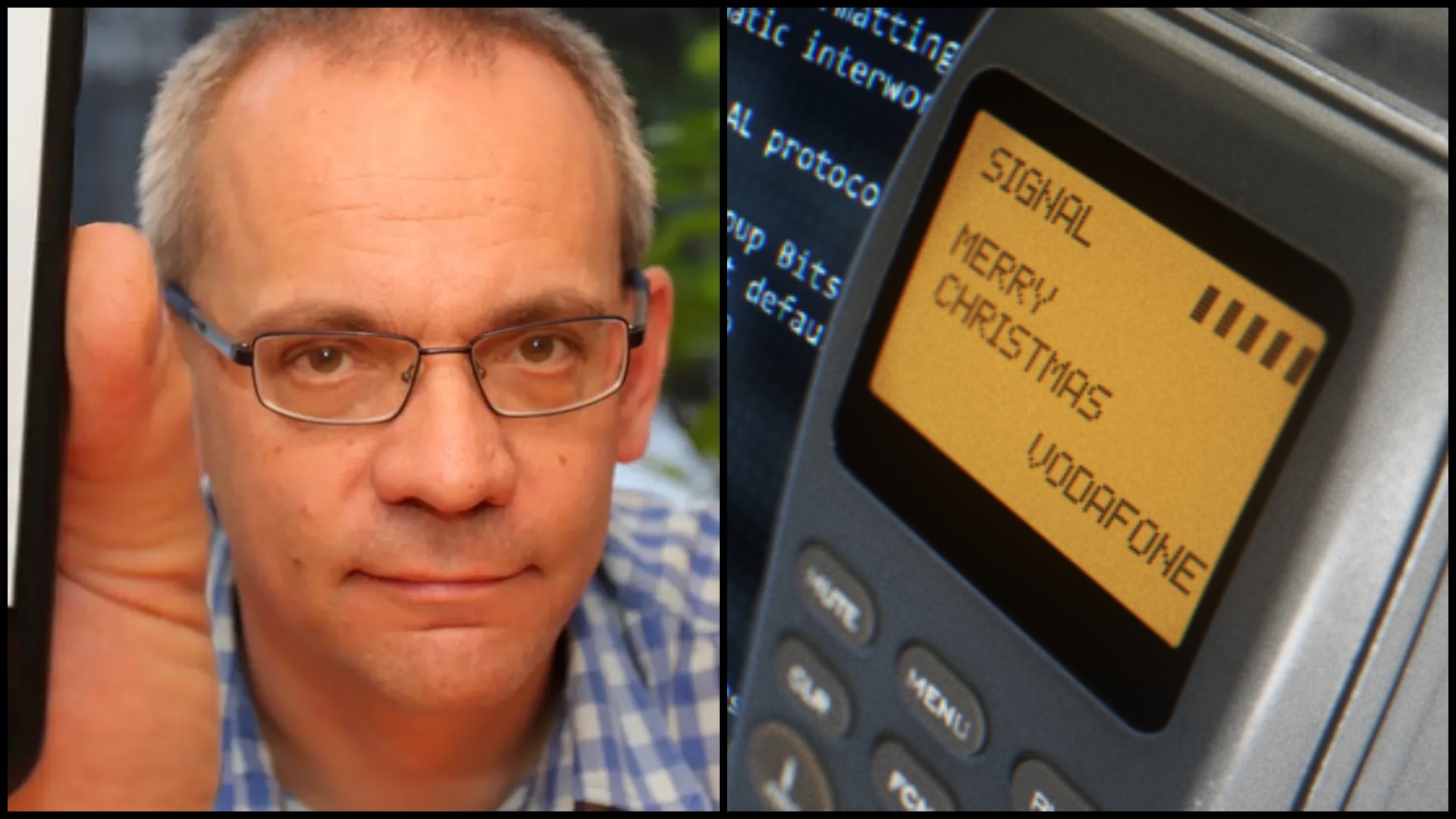 Image credit: Vodafone
This landmark holiday greeting was sent on December 3, 1992 by then-22-year-old engineer Neil Papworth at Vodafone on an Orbitel 901.
He sent the inaugural text to Richard Jarvis, his managing director, who was at a Christmas party at the time.
The History of SMS
Just one year later in 1993, global mobile phone giant Nokia introduced an SMS feature with a signature 'beep' alert for incoming messages. At that time, text messages were limited by a 160-character count. This inspired the use of shorthand acronyms we use regularly today, like LOL (laughing out loud) and FYI (for your information).
In 1995, the autofill technology 'T9' was created to make it easier text messages with a 10-digital keypad. Nokia then introduced the first QWERTY keyboard cell phone in 1997.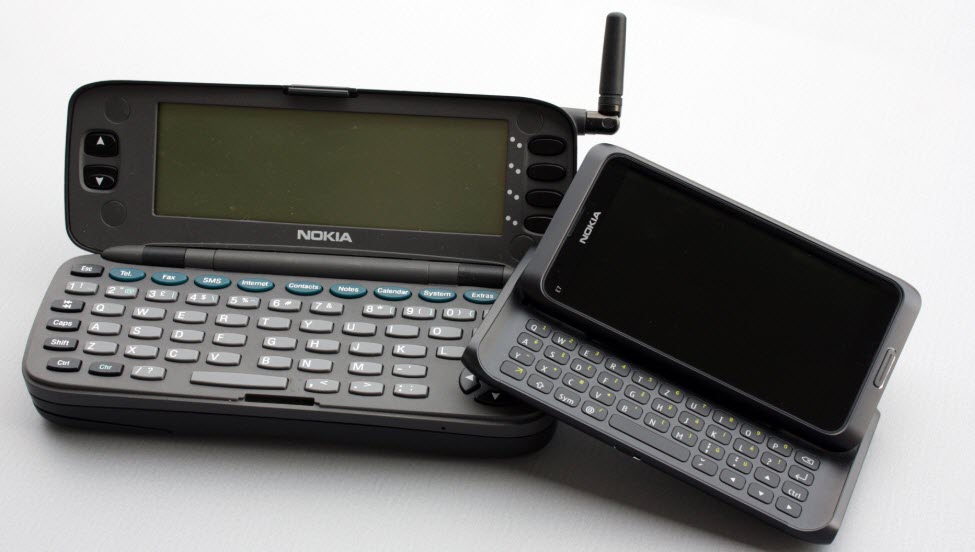 Image credit: Wikipedia
But it wasn't until 1999, when texts could first be sent and received between networks, that the new medium caught fire. 
Just three years later, in 2002, over 250 billion texts had already been sent worldwide. Today, Americans alone send over 2 trillion texts a year, and four out of five cell phone owners text regularly. It's easily one of the most popular forms of communication.
By 2008, text messaging was adopted to raise money, with The United Way launching the first ever "text to donate" campaign, which was featured during Superbowl XLII. 
2010 marked the time in history when text messaging became a mainstream practice across many cultures. And it shows no signs of slowing down, as we now we send text messages in both our personal and professional lives.
In today's world, businesses are using SMS messaging for everything from feedback surveys and appointment reminders to delivery notifications and promo codes. SMS has changed the way businesses can communicate with their customers, allowing them to reach them where they are with their cell phones in hand.
What Does the Future of Texting Hold?
The benefits of SMS are as relevant today as they ever were, explaining the massive popularity the medium still enjoys. Businesses will continue to use SMS software to interact with customers, automate communications, and streamline the effectiveness of this versatile channel. 
Read more about the latest trends in SMS and how businesses can use text message to increase engagement with customers and create a more transparent and effective relationship.
Dani Henion
Dani Henion is the content team lead at SimpleTexting and is continuously looking for ways to make text messaging strategies and tips more accessible to SMBs. When she's not writing or planning new SMS content, you'll find her decorating elaborate sugar cookies or thrifting in Atlanta.
More Posts from Dani Henion