Nearly 10,000 baby boomers in the United States turn 65 every day. Here's how Straightaway uses SMS to meet the growing demand for nurse aides.
A new report found that by 2025, the U.S. will need to hire 2.3 million new healthcare workers to take care of its aging population. Of these future job openings, over 400,000 will be for nurse aides.
The industry is already struggling to keep up with this demand. As occupancy rates rise in assisted-living and long-term care facilities, many businesses lose money for every unfilled nurse aide position. That's where Straightaway comes in. Their software makes it easy to source, train, and retain nurse aides, CNAs, and CNA instructors.
Brandon Chesney is a recruiter at Straightaway. We spoke to him about how text messages help him and his team fill open positions.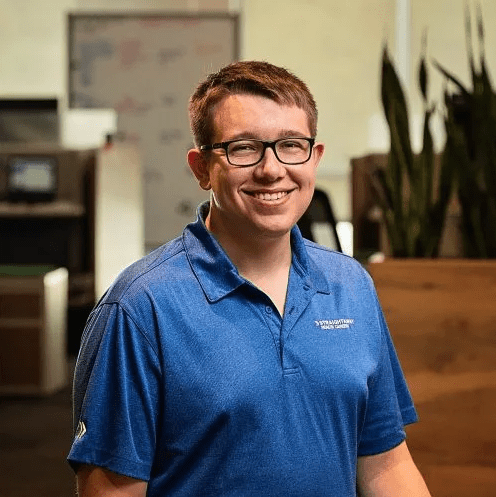 Higher Engagement Rates Mean More Leads
The latest data from Mailchimp reveals that emails from recruiters and staffing companies have an average open rate of less than 20%. Straightaway needed a better way to reach out to applicants. With an open rate of 99%, text messages were the obvious choice.
Not to mention, research from Indeed found that over 73% of job searches from Millenials and Gen Xers originated on mobile devices. It only makes sense to continue to the conversation by text message!
When candidates apply on Straightaway's careers page, they are asked for their phone numbers. As soon as he identifies a potential hire, Brandon sends them a text. Most messages are answered within minutes.
"A lot of individuals prefer to text over call. SimpleTexting is an easier way to reach them instead of cold calling or emailing them, where they won't answer," explains Brandon.
Hi Joan, I'm a recruiter with Straightaway Health Careers. I'm contacting you today regarding your recent application to become a Certified Nursing Aide. Do you have time to talk over the phone?
With SimpleTexting, all incoming SMS messages are free. Applicants are able to reply to Brandon's texts without any extra cost to his team! Because people usually respond quickly, it's much easier to schedule a follow-up call through texts than with back-and-forth email chains.
Fast Replies Simplify Candidate Screening
A recent survey found that recruiters feel a lengthy hiring process is a barrier to filling positions. Recruiters also reported unqualified candidates as being a challenge.
That's why, in some instances, Brandon uses texts to ask a few pre-screening interview questions before he schedules a call. This helps him make sure his time and resources are spent on only the most qualified candidates.
How many years of experience do you have teaching nurse aides?
I have 10 years of experience.
How Brandon Keeps His Inbox Organized
"With texts, we get a large number of people that reach back out to us. And that helps a lot," says Brandon.
This means he has many candidates and hew hires to keep track of. Our business texting inbox features help him stay on top of things. Brandon is able to view conversations by time waiting or most recent. And once a conversation is complete, he can mark it as resolved!
Recruiting Is Just The Beginning
Texting is one of the many tools Straightaway uses to solve the workforce shortage problem. After they find the best candidates, they provide training content and management software. It's all part of one sustainable solution to make sure businesses don't lose money, and patients get the care they need.
If you're interested in using SMS for recruiting, we'd love to talk. Sign up for a 14-day trial or click the blue chat bubble in the corner of your screen to start a conversation with our onboarding team!