Peer-to-Peer Texting
Take your communication strategy to the next level with SimpleTexting's affordable and powerful peer-to-peer text message service.
Have meaningful conversations at scale
Maximize engagement with 98% open rates
Drive your audience to action
Try Us Free
Request

a

Demo
What Is Peer-to-Peer Texting?
Our peer-to-peer (P2P) texting platform enables agents to initiate a conversation with potential voters or supporters. You simply upload a contact list and assign a list of contacts to each agent–they then reach out and engage them in one-to-one conversations.
Political Campaigns
P2P texting helps campaigns drive event attendance, sign up volunteers, and increase voter turnout.
Fundraising
Engage potential donors in conversation and build a relationship before making your ask—no need to make phone calls or send emails.

Nonprofits
P2P texting helps nonprofits thank donors, fundraise, obtain feedback, and talk about the organization's impact.
Benefits of Peer-to-Peer Texting
Peer-to-peer text messaging is a crucial component of most nonprofits and political campaigns communication strategy. Here's why.
Open Rates
98% of texts are opened, and 90% of texts are opened within the first three minutes. Your texts are seen and acted on.
Channel Preferences
66% of people prefer texting over phone and email. Don't send emails or annoy people with phone calls.
Wide Access
The vast majority of Americans – 96% – now own a cellphone. Not everyone Tweets, but everyone texts.
Personal
P2P texting enables one-on-one engagement and a personal touch from your organization that stays with your audience.
How to Get Started With Peer-to-Peer Texting
In just three steps, you can start peer-to-peer texting.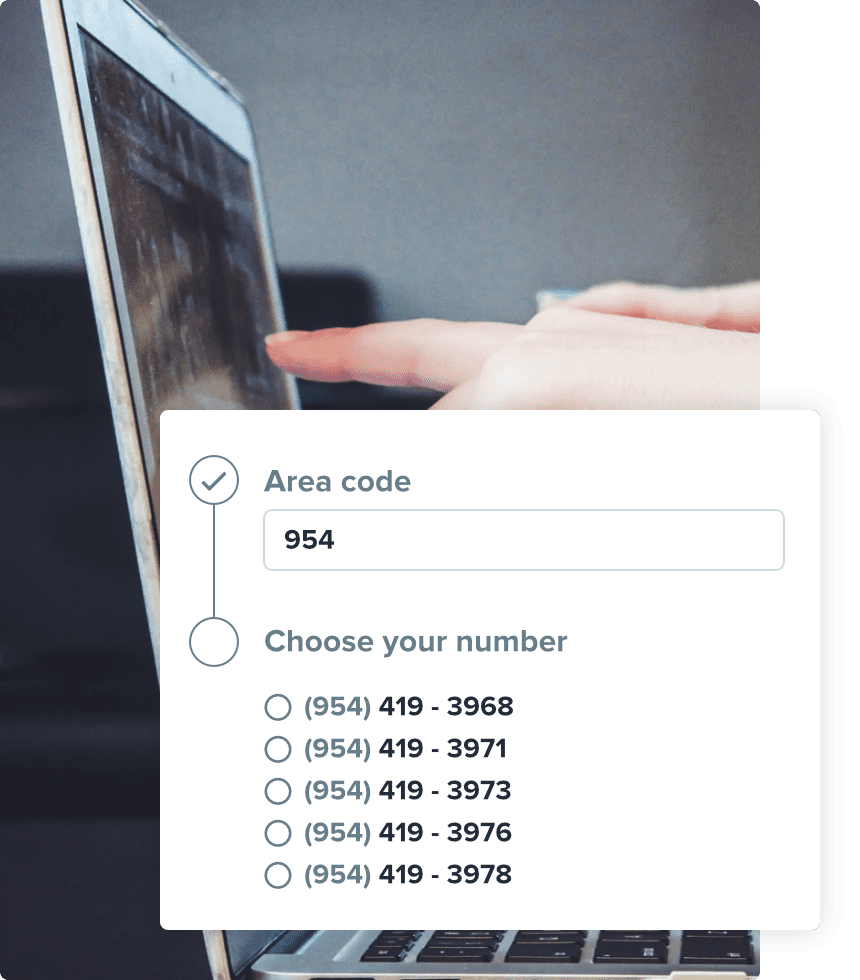 Choose a Text-Enabled Phone Number
With SimpleTexting you can add multiple numbers and number types to one account.
Text enable a current landline phone number or a VoIP line
Register a new local number with area code your audience recognizes
Take advantage of a complimentary and versatile toll-free number
Add multiple phone numbers to your account with our multi-number feature.
Import a List of Contacts
If you already have a list of mobile phone numbers, SimpleTexting makes it easy to add them to your account.
Include additional attributes like name, email, and personalized notes
Upload as many lists as you want and assign individual lists to certain agents
No list to import? Use our full suite of free tools to collect phone numbers
Use the SMS Inbox to Manage Replies
Your agents can manage all incoming and outgoing SMS in our powerful inbox.
Handle incoming text messages quickly and satisfactorily, filtering conversations by time waiting or most recently received
Use our text message templates to turn common questions around even faster
Collaborate with your team through internal notes, leaving details your agents should know before replying
Powerful P2P Texting Features
Engage your audience with all the features you need to be successful with P2P texting.
Templates
Provide agents with template texts to send to contacts.
Unlimited Agents
Add agents to your account for free so that you can spread the workload.
Analytics
Track your campaign performance with our built-in analytics tools.
Speed Up Response Times
With scheduled texts, your team can create all the essential texts in their calendar all at once.
Bulk SMS
You can also use SimpleTexting to send text blasts to people who've subscribed to receive them.
Multi-Number
Assign each agent their own number and then assign them access to lists.
Why Choose SimpleTexting for Peer-to-Peer Texting?
Discover why SimpleTexting is one of the highest-rated companies for peer-to-peer text messaging.
Frequently Asked Questions About P2P Texting
Want to find out more about P2P texting? Are you wondering how much it costs? Or how it's different from bulk texting? The answers to these questions and more can be found below.