One of the things that makes text marketing so successful is the strict anti-spam policies.
Because all recipients have to provide express written consent to receive messages—also known as subscribing or opting-in—you know only the most engaged folks receive your content.
However, inviting your audience to give you their "express written consent" can sound a little daunting and off-putting.
This leaves a lot of our customers wondering, what's the best way to ask people to opt-in?
Today, we have ample examples of the best of the best.
Opt-In Language Explained
Your opt-in language refers to both the compliance aspects of your email or SMS subscription service as well as the value proposition you're offering customers who do decide to share their contact info.
It's one of the first touches you have with a customer, so you want it to be as clear, direct, and enticing as possible.
Effective opt-in language includes a few things:
An explanation of what they're signing up for
A frequency statement that shares how many times you'll text/email per month
A link to your terms and conditions and privacy policies
A note that message and data rates may apply (for SMS only)
TCPA-compliant clear and conspicuous disclosures and express written consent (for SMS only)
A clean presentation with simple fields with space for a name, email, and phone number
Instructions on how to stop or unsubscribe
You want to be sure the language you choose is focused on the customer and what they'll receive by sharing their contact information, not the other way around. For example:
🚫 We need your email to send more personalized style offers.
✅ Share your email to receive personalized style-books to your inbox each month.
It's also helpful to utilize a tool such as a mobile sign-up widget or click-to-text button. Tools like this make it possible for people to sign up in just a few clicks, without having to manually type out their info.
Our free tools are available to everyone (even if you're not a SimpleTexting customer!) The best part? These tools will also help you get compliant with the checklist above.
9 Opt-In Language Examples
There are some classic strategies to advertise your opt-in. Here are a few of the most effective approaches any marketer can take. Let's take look at some of our favorite examples of opt-in language used in text marketing and email marketing campaigns.
1. The Can't-Miss Newsletter
Giving site visitors a small dose of FOMO (fear of missing out) can be a good thing. As long as your CTA is structured in a problem-solution way, you're letting customers know they can cure their fear by subscribing to your updates.
2. The Teaser
Curiosity is another great way to to invite more subscribers. This strategy usually works by including a CTA block like the one below within the body of a blog or article that shares tips and tricks on a topic a subscriber would be curious about.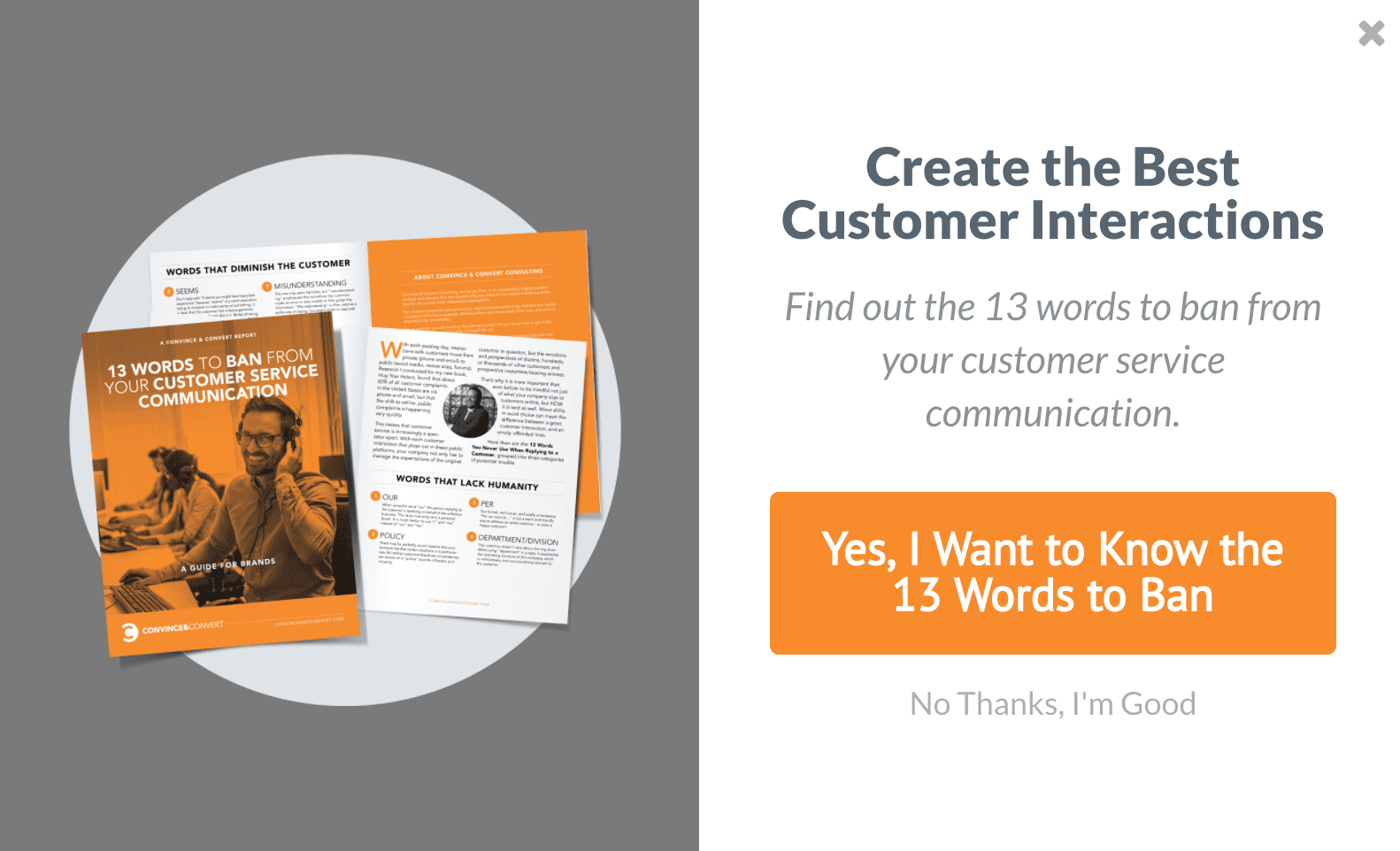 3. Customizable Updates
For organizations with a lot of information to share, it's not a bad idea to give customers the option to choose the type of news they want to subscribe to. The example below from Huffington Post uses some fun, creative groupings that inspire even more clicks than traditional news categories.
4. The Data Driven Sell
You can also choose to use hard facts as a way to convince customers that it's worthwhile to share their personal information with you. This approach can also serve as a strong trust signal for your business, as you can see in the Basecamp example below.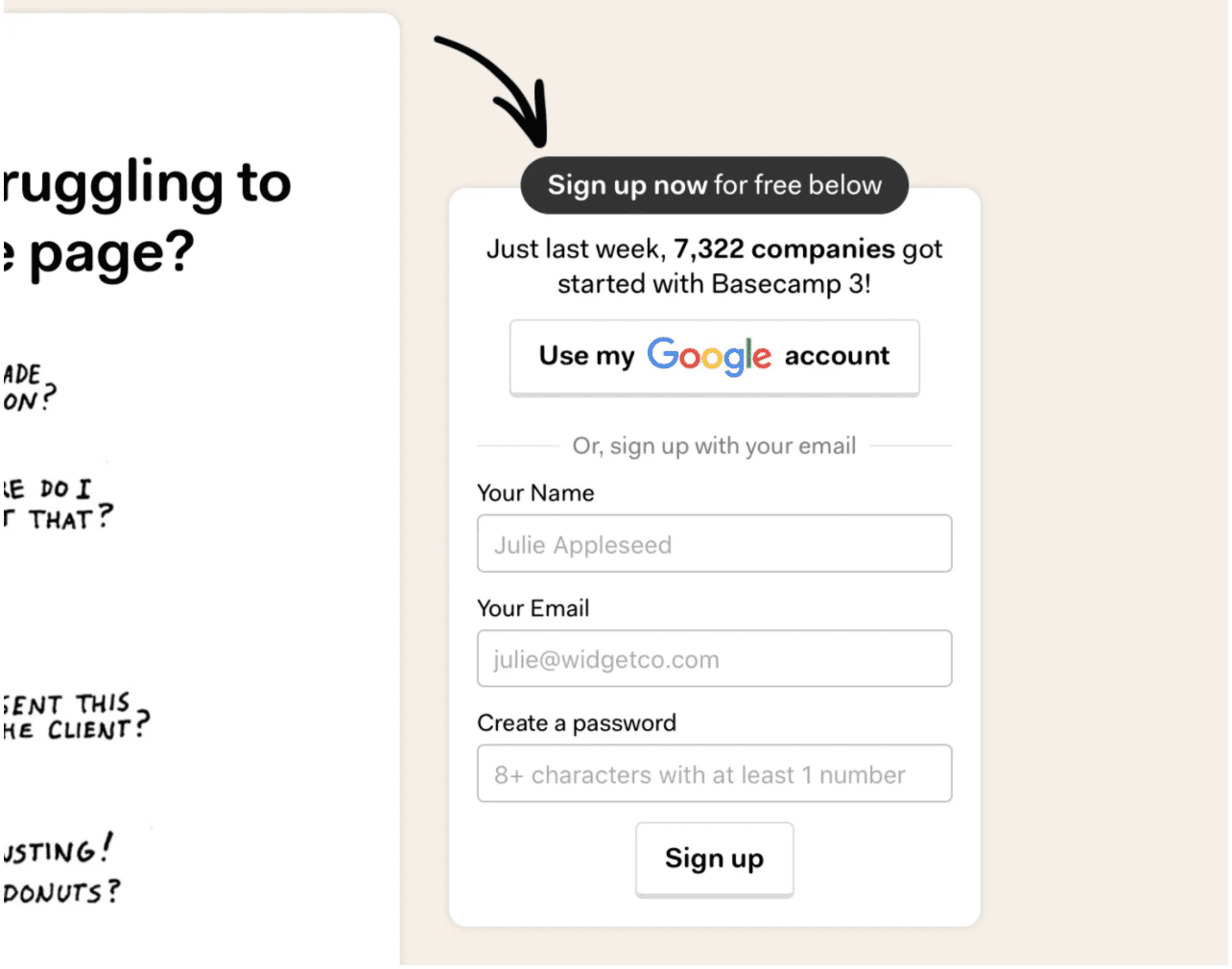 5. The Jokester
If your brand is more lighthearted, lean into it! Your CTA can contain all the necessary information while still soliciting a chuckle or two. Upworthy is a great example of a witty brand that stays true to itself.
6. All About The Perks
Sometimes a special offer or discount is more than enough to win over a subscriber. Receiving coupons or promotional offers is the number one reason subscribers sign up for an email list, according to a survey from Technology Advice.
Additionally, it helps create a sense of urgency, like in the example below. An exclusive coupon for 10% off your first order inspires you to shop now while the code is still high in your inbox.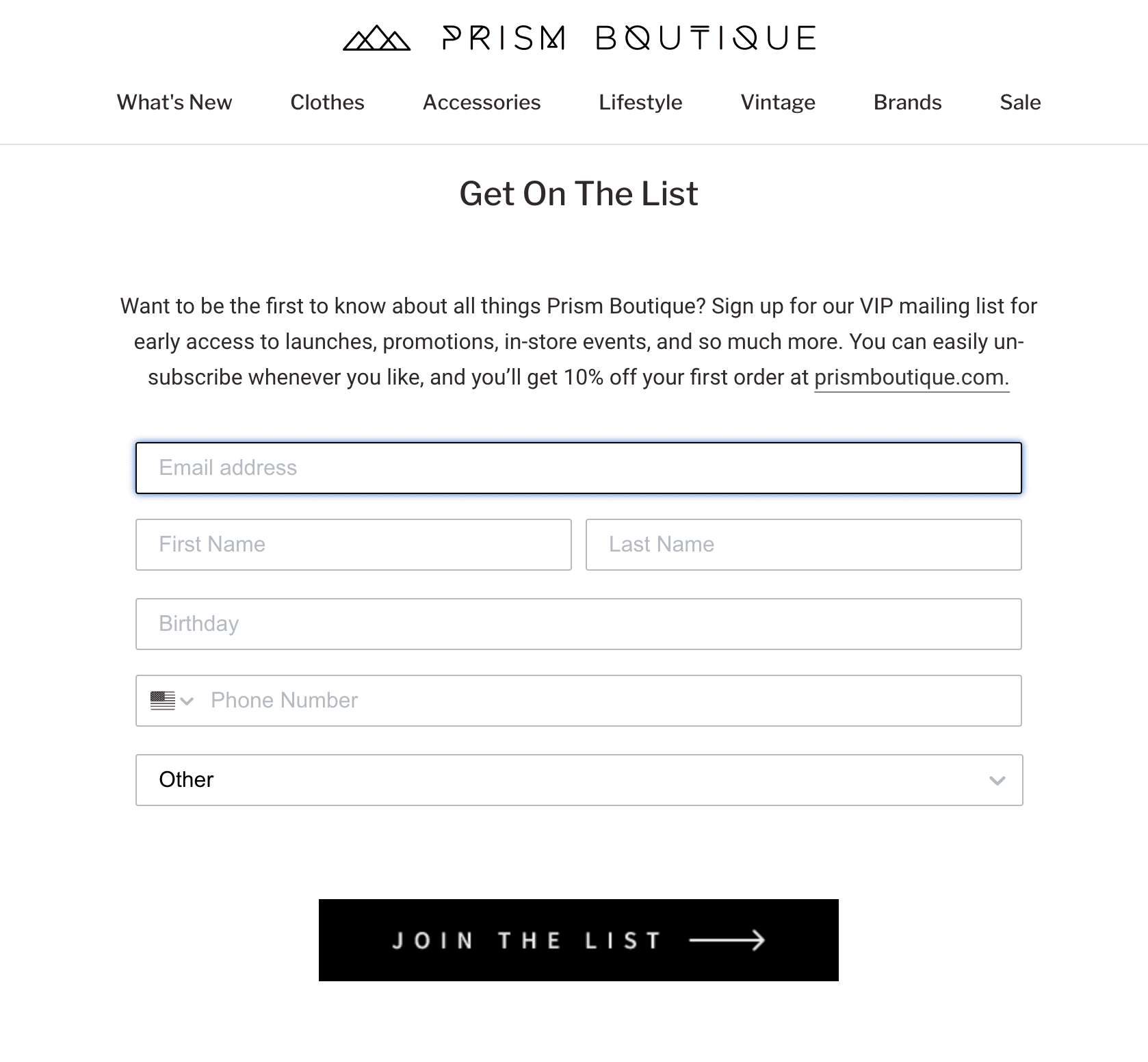 7. The Exclusive Offer
Often seen with brands that want to come across as luxe, marketing your texts and emails as exclusive can create its own kind of urgency and identity. Customers want to identify with what your brand knows or what they're selling. And by making your opt-in form seem like the secret way to do so draws people in like moths to a lamp.
8. Get Interactive
Popular with many subscription-based platforms, quizzes that reveal the right product/service fit for you are a great way to collect information. You deliver value to the customer right off the bat and as a result get your foot even further in the door to their inbox.
Wine delivery service Winc does an excellent job of pairing sales with education with their 'which wine is best for you' quiz.
9. Gated Content
Finally we have the most transactional example of the bunch. When you have something customers want, like a case study or survey, you can offer it for free. But in exchange, simply ask for contact information to access. We call that gated content, and it's the win-win of the opt-in marketing world!
To wrap things up, here's what you should remember, if anything, from this overview on opt-in language tips and tricks.
💡 Compliance is key, be sure you have all the right language. Learn more here.
💡 Always be sure to place the customer's value statement first, let them know what they're getting before you ask for their information.
💡 Keep it short and simple. Only a few sentences should do the trick.
And if you're still looking to learn more, check out our piece on how to write the most effective call to action for your campaigns.